Luxury lovers, rejoice. Vanuatu brings you Havannah Boat House
Whether fairly so or not, Vanuatu has never quite been on top of the luxury travel 'to do' list. That is, until now. Please allow us to introduce you to your new luxurious best friend in Vanuatu –  the gorgeous, and glorious, Havannah Beach House.
Exclusive. All inclusive. With your own private butler to indulge your every whim. This secret luxury escape goes straight to the top of our 'best of' luxury holiday lists.
REDEFINING VANUATU LUXURY
High end island luxury. Million dollar views. Privacy for miles. A culturally authentic luxury resort experience all for you and yours. Welcome to Havannah Boat House.
Vanuatu opens 1st July, 2022!
With Vanuatu travel recommencing in the coming months, it's exciting to showcase The Havannah Boat House – an exclusive luxury escape that with effortlessly impress those seeking a completely indulgent island escape. The views, privacy, service and surrounds are indeed 'heaven'. Island Escapes cannot wait to curate luxury Vanuatu holidays for you and yours. In the meantime you can enjoy watching a quick introductory video and reading about the Havannah Boat House highlights below.
A PURE & PRIVATE
HEAVENLY ESCAPE
No one but you and those you want to share this luxury space with. A maximum of eight (8) guests. Shared common areas for colourful congregations or indulge in individual space and quiet in your private guest suite.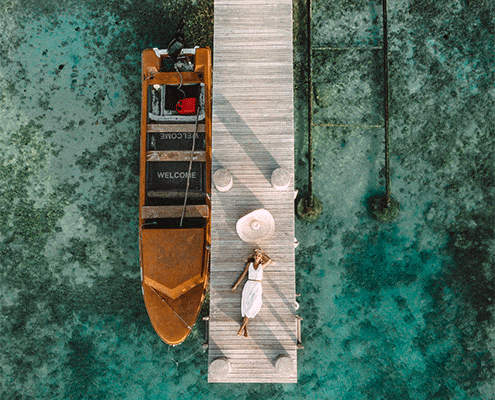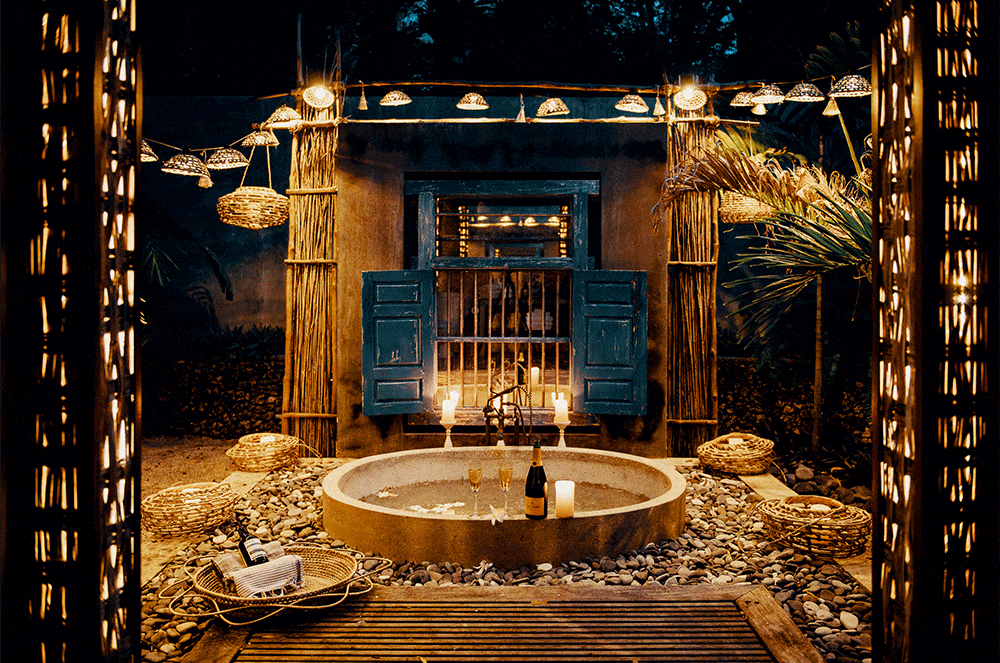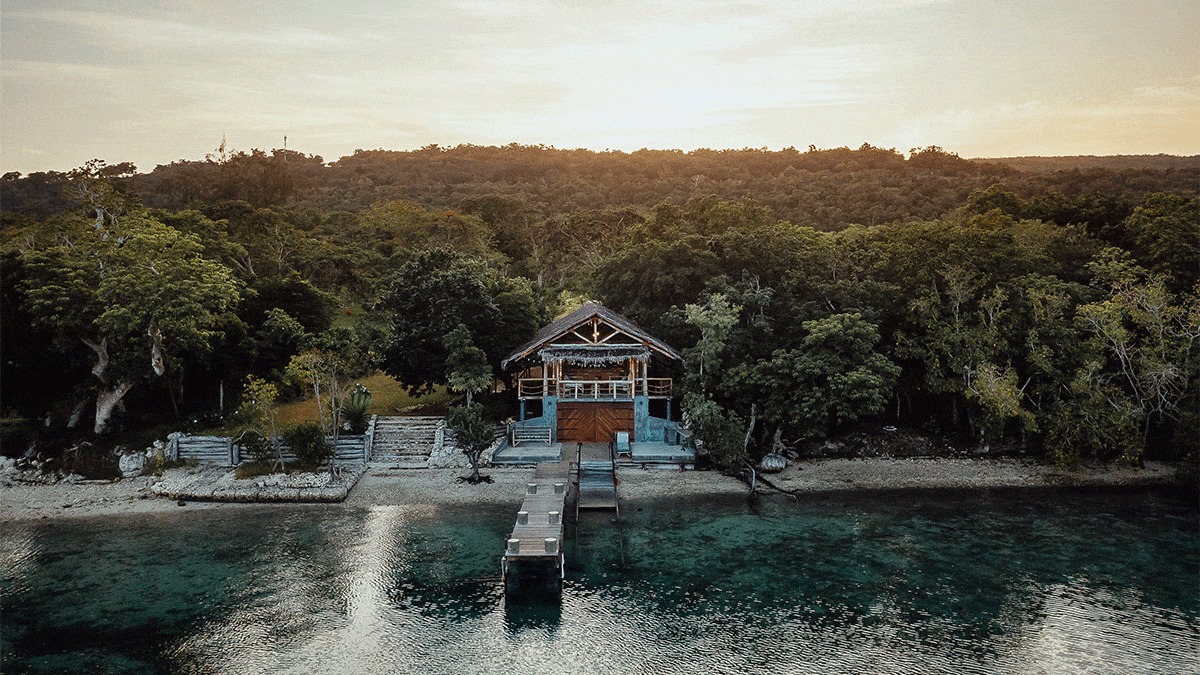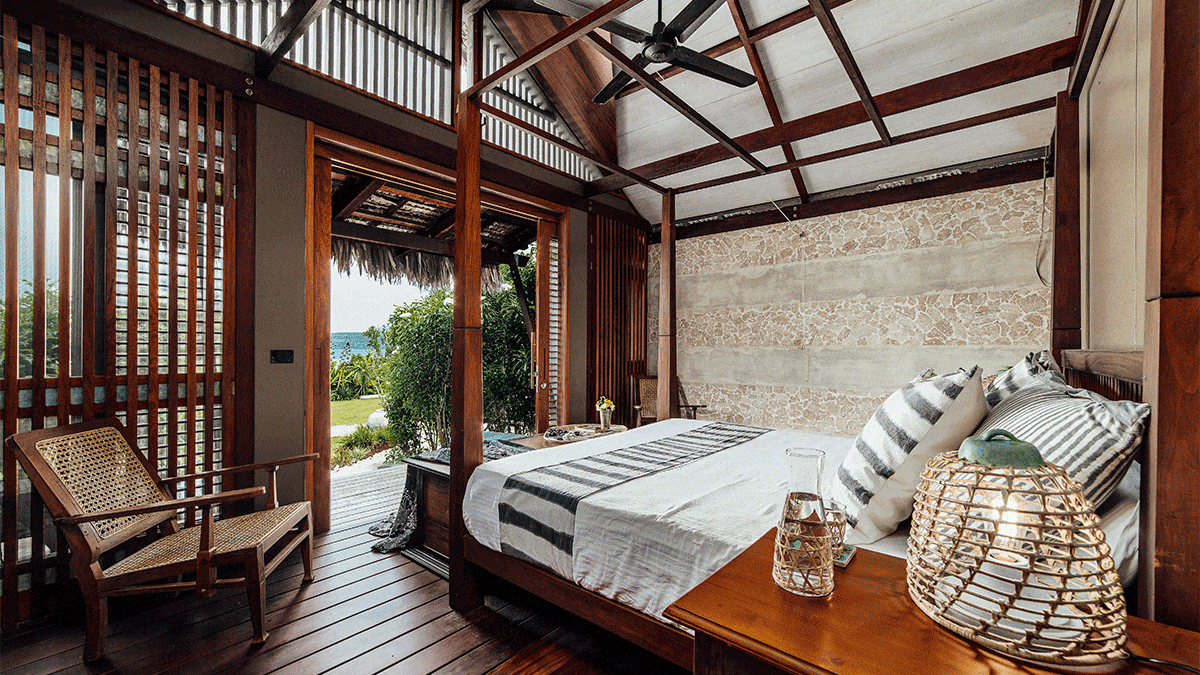 This award winning private luxury Villa is situated on absolute beach front on Havannah Harbour, in Vanuatu with exclusive use for its guests. Enjoy total luxury with all meals & drinks included. The sunset facing property looks across to the islands of Moso and Lelepa, with the islands making the bay tranquil and very calm.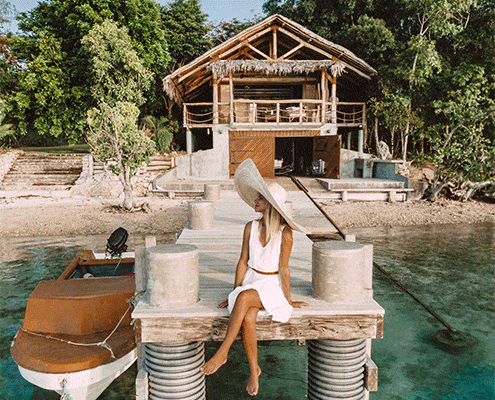 A must-stay property for luxury lovers
IF IT'S LUXURY YOU WANT THEN IT'S A TICK
100% conducive to total relaxation! What a stunning property. If it's privacy you want then it's a tick! If it's luxury you want then it's a tick! If it's seclusion, comfort, relaxation and beautiful surroundings you want then it's a tick, tick, tick and a bigger tick! A must stay property. Simple yet high end and easy living. And with fantastic and easy boat launching right on your doorstep what's not to love A massive Thank You to the HBH team.
_ Guest Review, November 16, 2020
Located on an enviable sunset facing, absolute beachfront location, The Havannah Boat House is beautiful. Architecturally designed to 'sit lightly' within its landscape, it is built from local and natural materials, using sustainable design practices sympathetic to the climate and surrounding culture. Its décor has been carefully curated to feel casually sophisticated with colonial pieces, wood, brass, antiques, sumptuous cushions and a soft 'beachy' palette of whites, greys and blues. Read More…
Next-level luxury in Vanuatu is here...