Why our Fiji Holidays are a little more fabulous than most
We have close relationships with the luxury resorts we do business with, the buying power to bring you the best deal possible, and the product knowledge to help you select the right resort or hotel.
PERFECT FOR FAMILIES AND COUPLES
Offering one of the world's best laid back luxury escapes
If you need to drop out of the real world and recharge your batteries, there is no better holiday destination than Fiji. Blissfully laid-back and often quoted as 'the way the world should be', Fiji is made up of a couple of big islands and literally hundreds of small ones. So if your dream of the perfect tropical paradise is sun drenched islands with white sand beaches, swaying palms, azure lagoons, tropical rainforests, diverse cultures and the world's friendliest people, then look no further than Fiji.
How to choose the right Fiji Resort for your next escape?
With over 334 islands and a plethora of very different Fiji Resorts, not all will suit the type of island escape you're dreaming of.
If you've never been to Fiji before it's important to get an idea of the type of Fiji accommodation you have available to choose from. Some cater for families better than others. By design, some may not have your expected accommodation facilities  – like air-conditioning or TVs in the room. Others are best suited to 'no expense spared' budgets – and you don't want to find that little detail out too late and fall off your pool bar stool when you get the bill for your $27.50 cocktail.
Location is also key. A holiday in Fiji as a country can mean a lot more 'getting there' complicated transfers, travel and time than you think. The outer islands are absolutely glorious but they may not suit you if you have little ones to deal with on the journey. explore Island Escapes' extensive luxury Fiji resorts simply see all Fiji resorts and sort by your favourite holiday type. Prefer to speak directly to a Fiji Island Expert? Contact us and one of our experienced Fiji consultants will put together a hand made holiday perfectly matching the dream escape you've been searching for. If you'd rather visit a Travel Agency that is close to you, we can suggest one of those to you too and together the 3 of us can create your ideal tropical holiday.
Top-selling Fiji resorts this week
A mix of luxury and boutique resorts offering great deals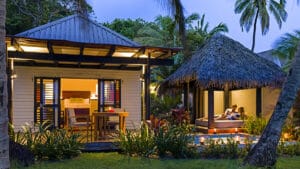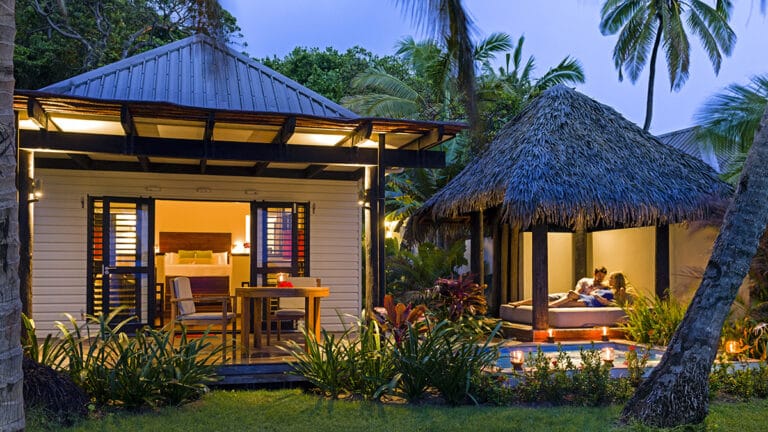 Matamanoa Island Resort is the perfect couples escape located in the stunning Mamanuca Islands of Fiji. Beautiful beaches, great snorkelling, intimate accommodation & a completely relaxed environment.
Read More »
Wanting to review more resorts?
SEARCH ALL RESORTS CHOSEN BY OUR ISLAND EXPERTS . TRIED AND TESTED!