Answer the call of Vanuatu. Choose from a curated selection of Vanuatu Resorts below
Vanuatu offers a diverse range of island holiday deals to suit families, groups and romantic couples alike. If you'd like to narrow down your search you can use our customised Vanuatu Resorts search function below. If you know Vanuatu well you can choose by island location. After something a little special like private residence accommodation? You can search specifically for that too. If you're one for personalised travel advice where you can talk to a real person, simply fill in our quote form with some dream Vanautu holiday details and we'll do the searching for you. GET A HOLIDAY QUOTE HERE.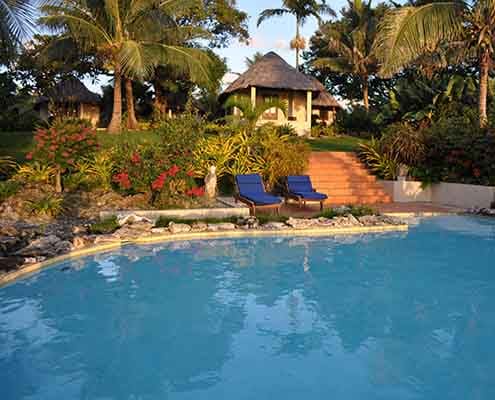 Tanna
White Grass Ocean Resort offers the highest standard of accommodation and the greatest selection of adventure and cultural tours on Tanna Island.
VIEW THIS RESORT »