 334 stunning islands. 1,000,000 beautiful smiles. BULA! Welcome to Fiji.
Located only 20 minutes drive from Nadi Airport, it is one of Fiji's most popular holiday destinations and with good reason. There are 8 international four and five-star resorts, each featuring a variety of quality accommodation options and a number of fabulous dining venues and bars to suit all budgets. There is an 18 hole Championship Golf Course, a tennis complex, a Water Fun Park and Adrenalin Fiji's water sports activities hub for the more active guest.
And finally there is the Port Denarau Marina Complex with its cafes, casual bars, restaurants and shopping outlets. The entire island is serviced by shuttle bus or taxi (set price whilst on the island) guaranteeing guest convenience and variety.
The Marina is the main departure point for launch transfers to the Mamanuca and Yasawa Islands, making the Denarau resorts an ideal choice if a pre or post island stay is required.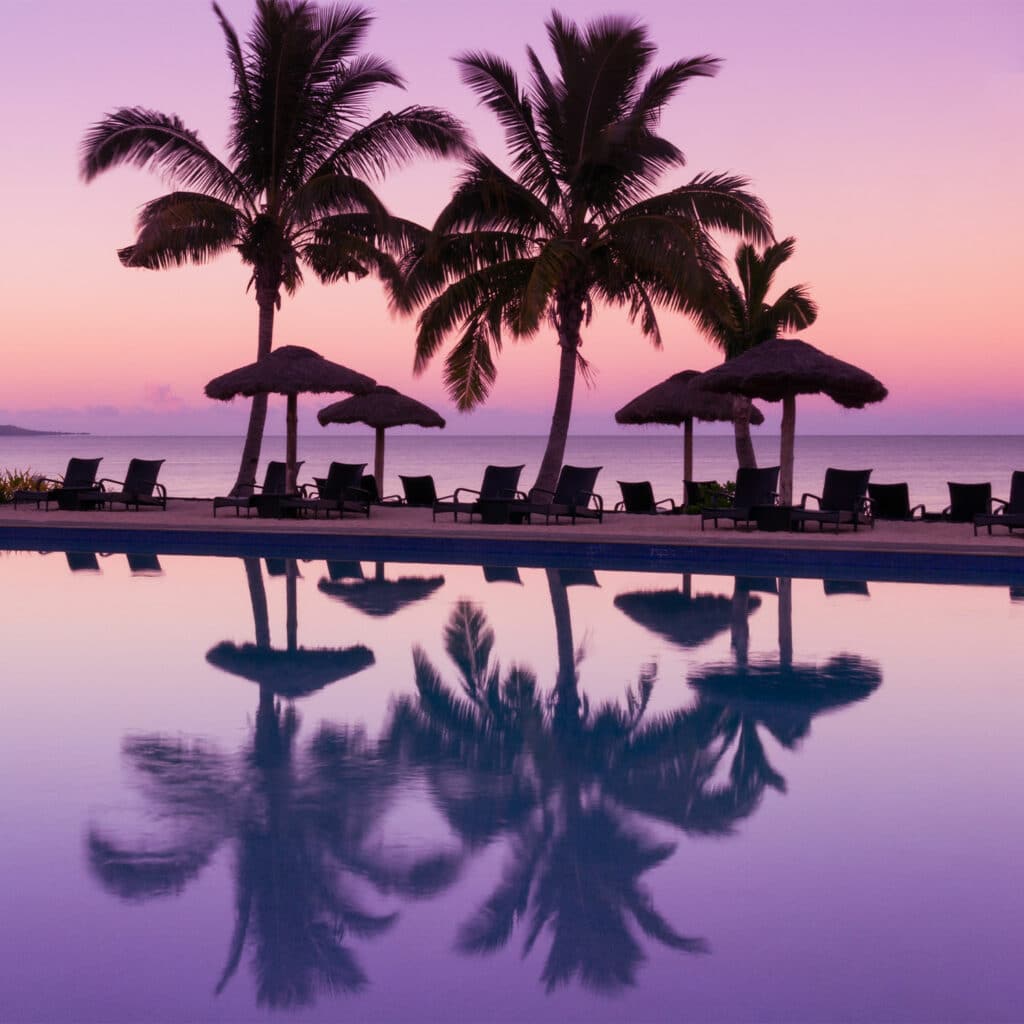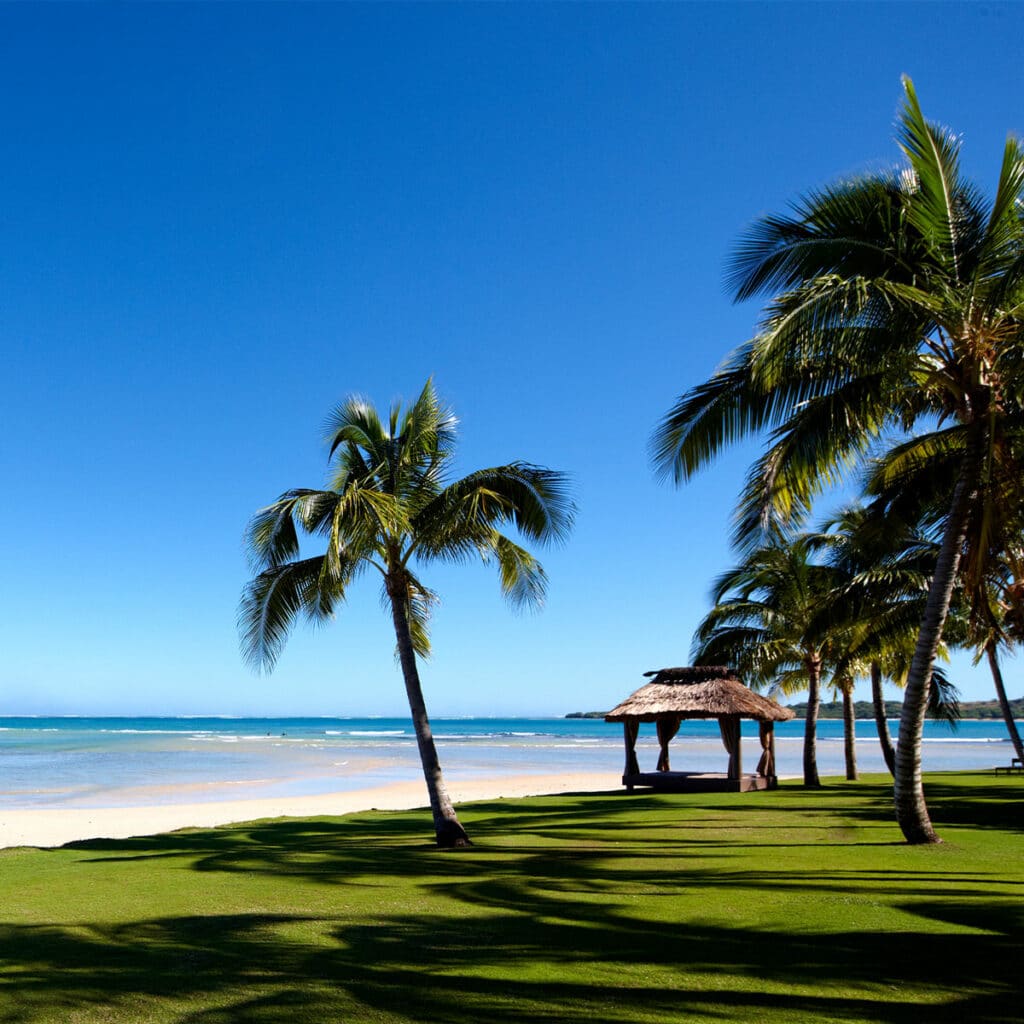 Viti Levu is the largest of the 333 islands that make up Fiji's archipelago and is where you will find Nadi, the international gateway, and Suva, the nation's capital. It is also home to one of the most popular holiday regions The Coral Coast. This is an 80 km stretch that runs oceanfront along the Queen's Road between Nadi and Suva, featuring beaches, picturesque bays and many of Fiji's well known beachfront family resorts. The Intercontinental Fiji, Marriott Momi Bay, Outrigger Fiji & Warwick Resorts are all located along this stretch of coast.
Continuing further south is Pacific Harbour, commonly referred to as Fiji's Adventure Capital. The area lives up to its reputation as a spot for adrenaline junkies, offering a wide variety of activities to get your heart racing, from surfing and shark feeding to four-wheel-drive tours. For a more laid-back experience try a round of golf on the championship course, or enjoy a spot of fishing.
Rakiraki is part of the Suncoast is a strikingly beautiful stretch of countryside along Viti Levu's western and northern coast. This land of abundant sunshine, azure skies and dramatic grass-covered peaks is chequered with sugar-cane fields, rural villages and quaint market towns.
Mamanuca & Yasawa Islands
Some of Fiji's most popular and beautiful resorts are found on some of its smallest islands. Each are unique in their own way and with such a variety available, it is easy to find one that fits your holiday needs and budget. Prefer to be close to the mainland? There are both family and adults only resorts located throughout this island chain and one is sure to suit you.
In surroundings beautiful enough to star in 'Cast Away' and 'Survivor: Fiji' these islands offer parasailing, windsurfing, dolphin-watching, famous dives such as the Big W and Gotham City, some of the best surf breaks in the world, and just about any other activity you can do on or under water. Young or old, party animal or looking for a family holiday, there's an island for everyone.
Looking for an experience that's a little more remote and off the beaten tourist track? Consider the outer islands or Yasawa Islands where intimate resorts are found in exquisite locations.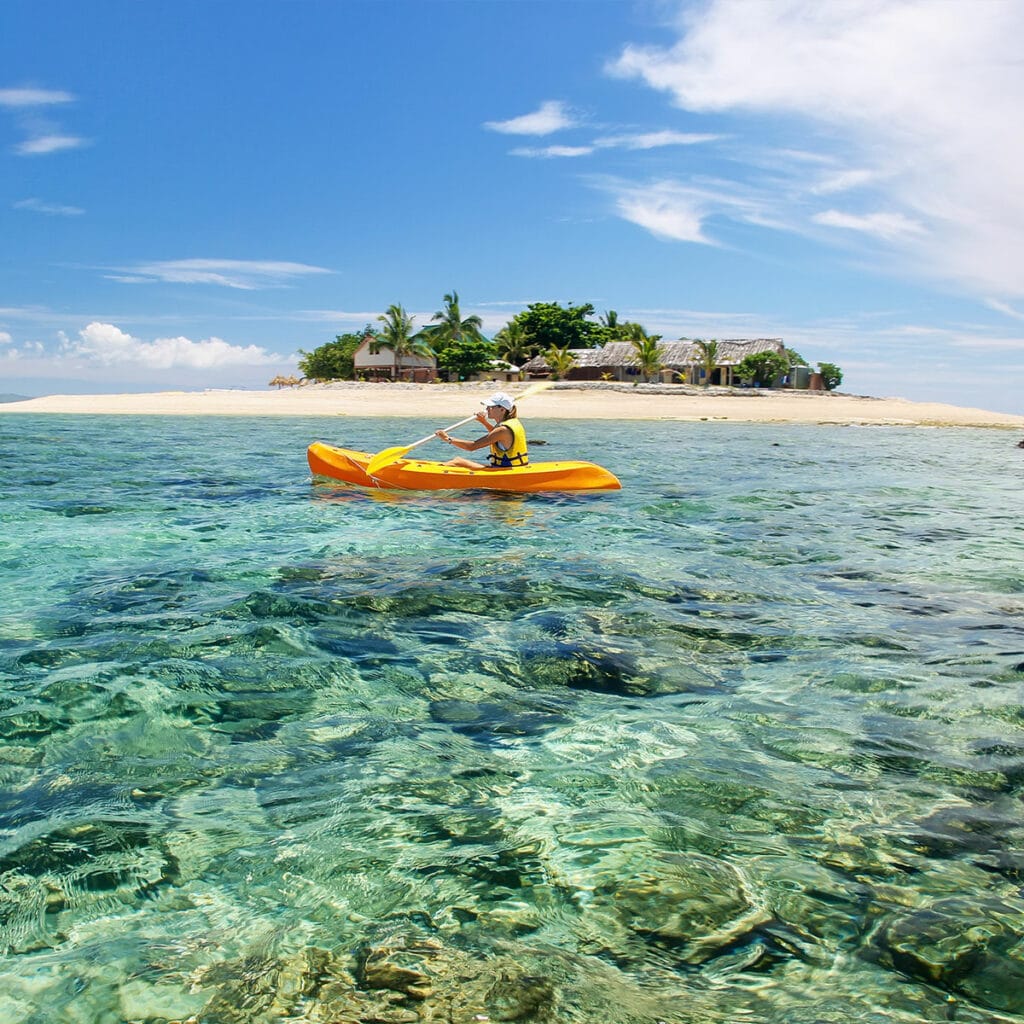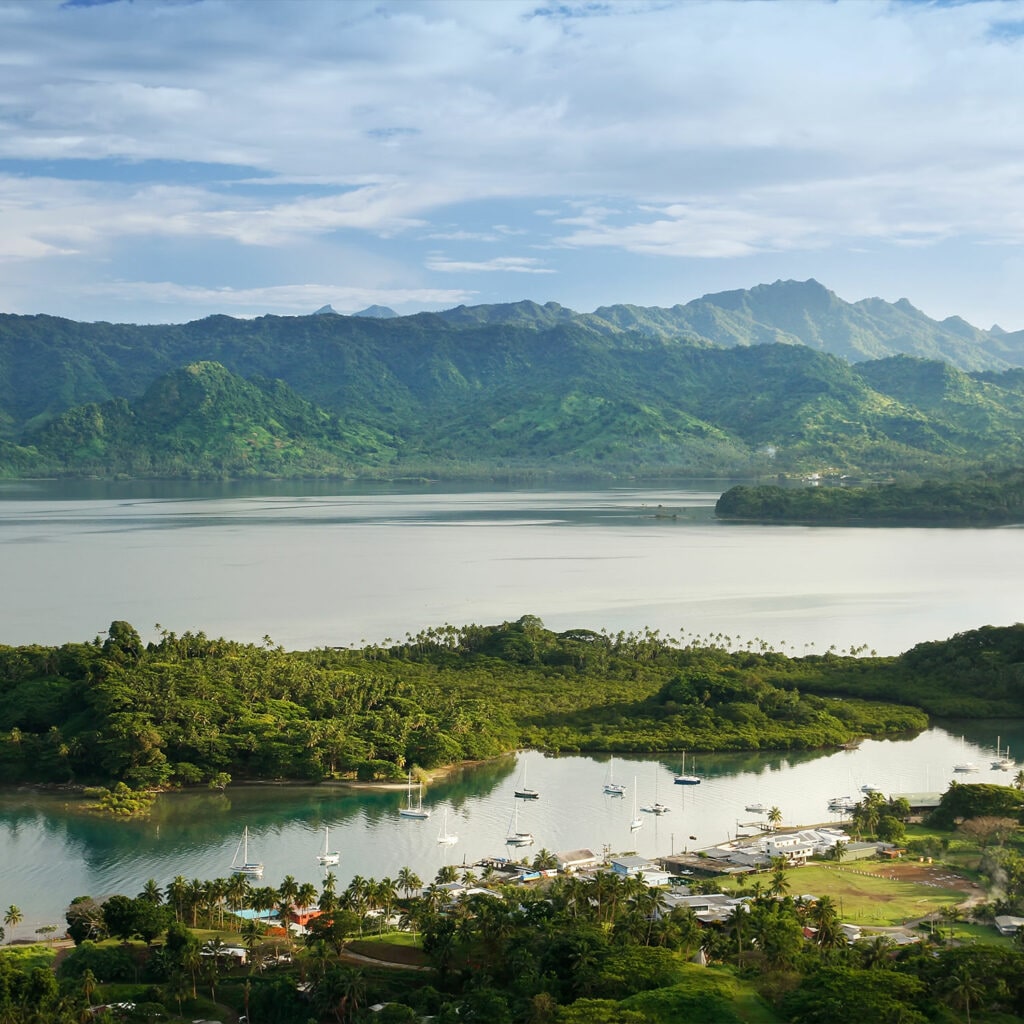 If you are seeking a holiday experience that takes you off the traditional tourist trail, then visiting Fiji's outlying regions may be the perfect option for you. Rich in culture, tradition and incredible beauty, your decision to explore these more remote areas will be rewarded tenfold.
Encompassing Vanua Levu (Savusavu) and Taveuni, the northern islands of Fiji are some of the most authentic, visually beautiful and geographically diverse regions of the country. Lush mountainous terrain backdrops against secluded turquoise lagoons and small traditional Fijian Villages. Renowned for their world-class snorkelling, diving and fishing, these islands house some of Fiji's most exquisite resorts.
Small Ship Cruising in the Fiji Islands
What better way to see the real Fiji than from your floating resort. You will enjoy the convenience of small ship cruising whilst exploring the incredible diversity of Fiji untouched islands. Visit remote villages, attend school and church with the locals, snorkel unspoiled lagoons bursting with vibrant corals and sealife, or just spend a wistful day relaxing on an untouched white sand beach. From adventure to cultural itineraries, there is a cruise to suit everyone.