Our selection of the best luxury Cook Islands accommodation
A prime selection of our favourite family, luxury & boutique resorts and hotels in the beautiful Cook Islands. Whether you're wanting adventure, romance, luxury or a remote island experience, we can advise you on your best Cook Islands accommodation choice.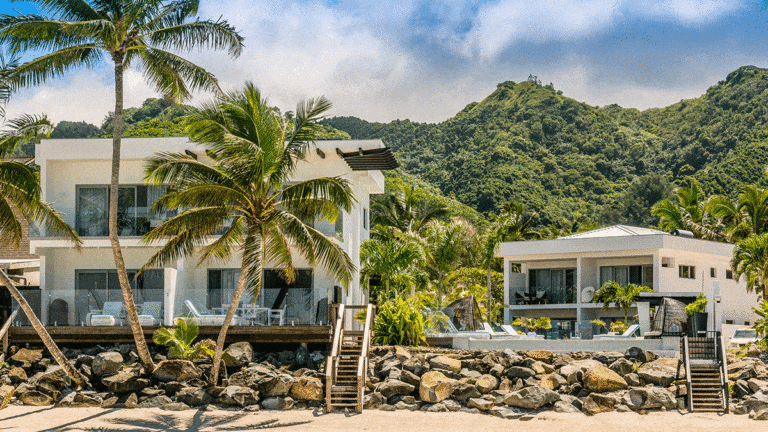 Crystal Blue Lagoon Luxury Villas is a dream escape for romantic couples or an older multi generational family. Located in the heart of the popular Muri Beach area, these self-contained villas that are ultra modern, luxurious and private, ticking all the boxes for the perfect tropical getaway.
Read More »