Be captivated by culture & rich island beauty
Samoa Holidays – providing a pristine playground of white sand beaches and one of the most captivating cultures in the world
SUNSETS, STUNNING ISLANDS & AUTHENTIC ISLAND CULTURE
A pristine playground of white sand beaches and one of the most captivating cultures in the world
For many, Samoa is a playground of unknown adventure. Its nine islands are nestled in the azure waters of the South Pacific, six hours flight from Sydney. Geographically astounding, it features long stretched white sand beaches, volcanic mountain ranges covered with lush rainforests, and a web of rivers with dramatic waterfalls.
The Samoan people and their Fa'a Samoa culture are captivating; their warmth, charisma, pride and yet chilled out manner ensures a welcoming and relaxed island pace. At Island Escapes, we have the knowledge and experience of Samoan life and landscape to tailor you the perfect island holiday, ensuring your experience will be one of intrigue and imagination.
Both major Samoan Islands of Upolo and Savai'i possess dramatic coastlines – sheer cliffs dropping to the blue Pacific below with long stretches of sparkling white sand beaches. Nestled along the coast are some of Samoa's most beautiful resorts in the most picturesque of settings, offering the ideal place to retreat after a day of snorkelling, diving, surfing or fishing. The southern beaches offer more seclusion, perfect for a romantic getaways and surfing holidays.
Amongst all this natural beauty are the locals with their proud, strong cultural heritage that bring a vitality to laid back Samoa. Samoans love to perform for the visiting tourists, with both men and women having their own traditional dances. Traditional Fiafia shows feature the 'Siva Afi' – a fire knife dance where young men twirl large knives with burning flames at both ends around their necks, through their legs and under their arms to the rhythmic beat of wooden drums, and viewing this performance is a holiday highlight.
Top-selling Samoa resorts this week
A mix of luxury and boutique resorts offering great deals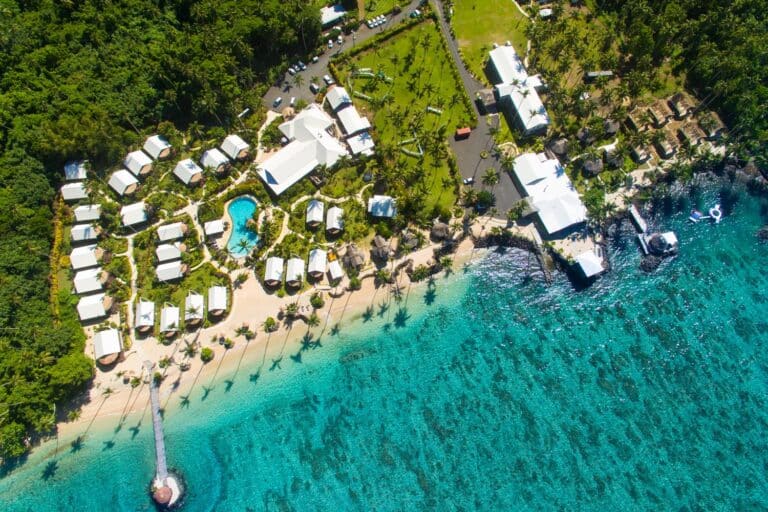 A relaxing tropical paradise with wonderfully attentive, friendly staff The hidden gem of Samoa A lagoon lover's paradise with "adults only" accommodation area
Read More »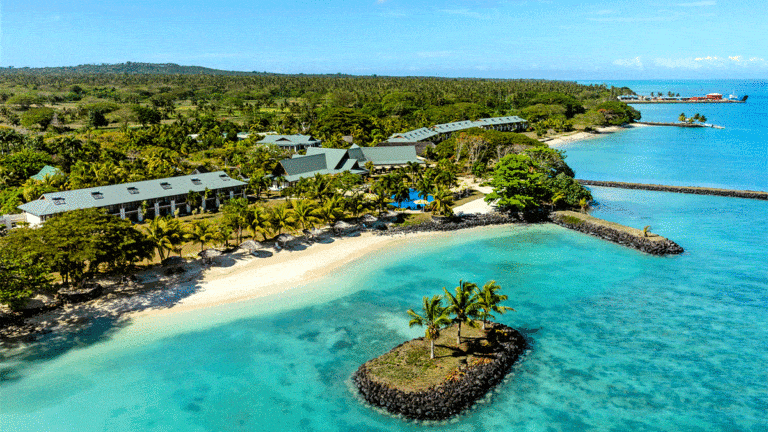 With a complimentary Kids Club, gym, Day Spa and extensive array of activities, its easy to see why the Sheraton Samoa Beach Resort is one of Samoa's most popular resorts.
Read More »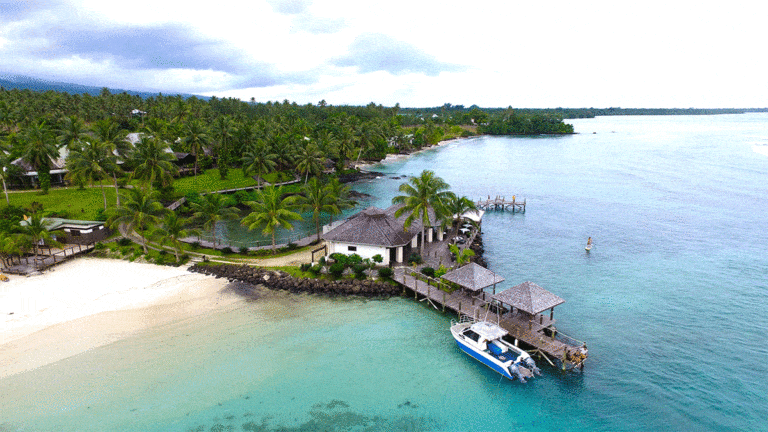 Dedicated to its community and the environment, Sinalei is one of Samoa's finest luxury boutique adult only beachfront resorts with Day Spa, 2 restaurants and a 9 hole golf course
Read More »
Wanting to review more resorts?
SEARCH ALL RESORTS CHOSEN BY OUR ISLAND EXPERTS . TRIED AND TESTED!