SCHOOL HOLIDAY HIGH SEASON DEALS 2024
2024 Fiji holidays all yours for the taking. Early birds rewarded!
Don't miss out on the perfect family holiday escape in 2024. We've teed up with a few Fiji resorts to gain earlier than usual access to exclusive 2024 early bird rates. Our Fiji holiday packages are tailored to suit Australian school holiday dates. 
It's slim pickings now for 2023 Fiji holidays. Don't miss out on rates and availability for 2024 family holidays during Australian school holiday dates and all through the year. Available now.
EARLY BIRD 2024 FIJI HOLIDAYS
Don't like taking the kids out of school for your yearly family holiday? Be an early bird and take advantage of the rates and availability recently released by some of our most popular family resorts in Fiji in high season.
2024, it's time to book you!
There's been an unbelievable pent up demand for 2023 Fiji holidays and the remainder of available dates are pretty slim – particularly in Australian school holiday dates. So we're finding, even this far out, consumers aren't going to chance it for 2024 and have already started enquiring about dates and rates. Our strong relationships with many of the popular resorts mean we've been able to start booking 2024 Fiji holiday packages already. This isn't just for school holidays but all dates in 2024. Don't miss out on the chance to experience the ultimate luxury Fiji holiday in 2024. By booking early, you can secure the best rates and availability. Lock it in! 
Don't wait any longer to plan your 2024 Fiji holiday – book now and enjoy the best rates and availability while they last!
Fiji Resorts releasing early bird rates for 2024 Fiji holidays…
We're presently setting up rates and availability for four (4) of Fiji's most popular family holiday resorts –
As this is unusually early not all resorts are on board at the present but this will soon change. Sign up to our newsletter so we can keep you posted on the latest 2024 packages available.
If you want to secure 2024 dates in school holidays and other peak seasons please do so now. Fill out our online quote form and we'll be back to you ASAP.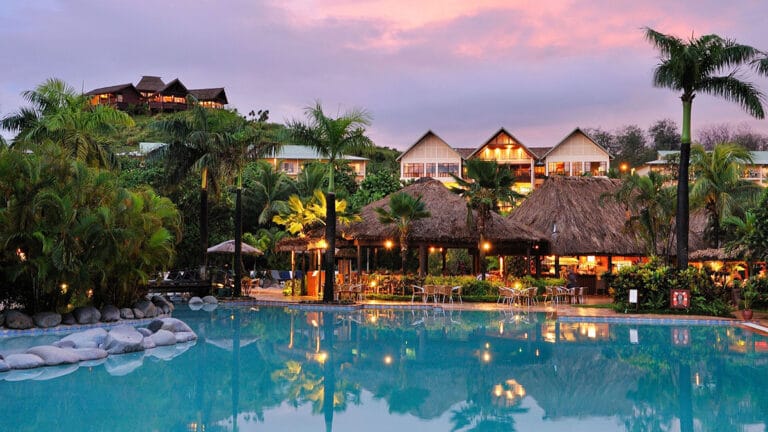 Coral Coast
An award winning beachfront property, located in the heart of Fiji's famous Coral Coast. This is a fabulous 'all round' resort.
VIEW DEAL »
FAMILY FAVE
CASTAWAY ISLAND, FIJI
Experience the ultimate family holiday on Castaway Island Fiji in 2024. This super popular island resort offers an array of activities and amenities to keep both kids and adults entertained. From snorkeling in crystal clear waters to beachfront dining, you'll create family memories that will last a lifetime. But with its popularity, our resort fills up quickly, so booking early ensures that you secure the best availability and rates for your family's 2024 holiday. Our team will help you create a bespoke itinerary that caters to your family's preferences and interests, ensuring that everyone has a fantastic time. Don't wait any longer to start planning your dream family holiday on Castaway Island Fiji – book now to avoid missing out on your preferred dates.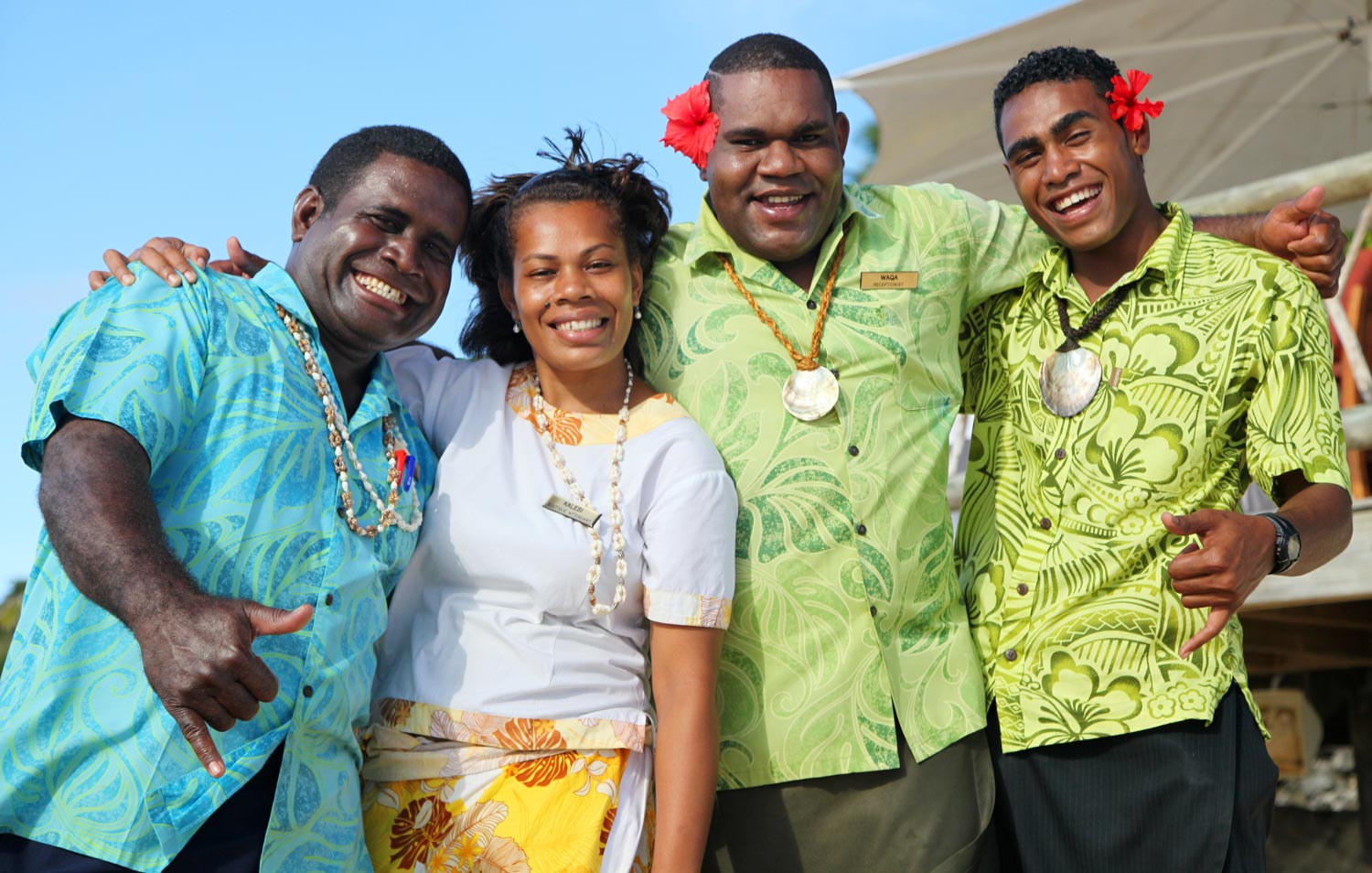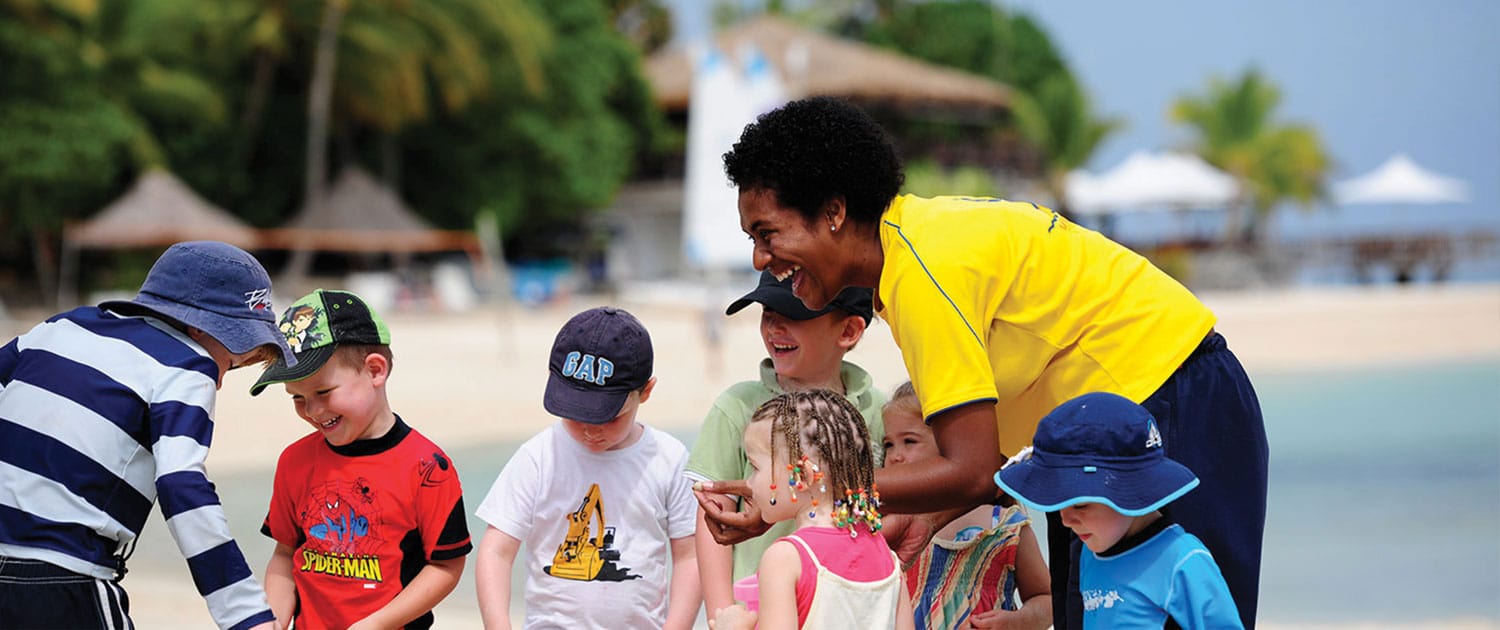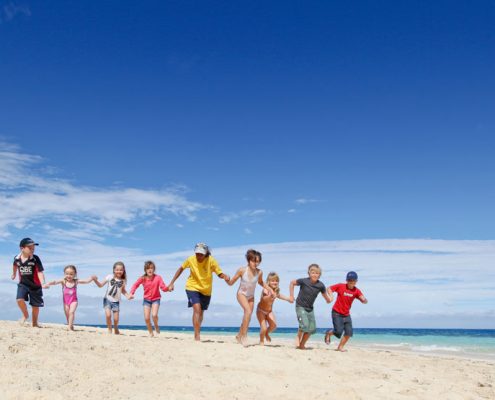 The Outrigger Reef Resort, Fiji
Fiji is a a great destination for your family holiday in 2024. The unspoiled beaches, crystal clear waters, and lush greenery offer a serene and breathtaking experience. Fiji's cultural heritage and warm hospitality are a bonus. With its pleasant weather conditions and reasonable prices even for luxury, high end properties, Fiji is an affordable destination for an unforgettable luxury family getaway. If you missed out booking in high season for 2023 make sure not to miss out in 2024. Never been to Fiji? Read More about Fiji as a destination in our Fiji Travel Guide…