333 Stunning Islands to Explore. All aboard.
Floating through paradise enjoying all that Fiji has to offer.
Small Ship Cruising the Fijian Islands
What better way to see the real Fiji than from your floating resort. You will enjoy the convenience of small ship cruising whilst exploring the incredible diversity of Fiji untouched islands. Visit remote villages, attend school and church with the locals, snorkel unspoiled lagoons bursting with vibrant corals and sealife, or just spend a wistful day relaxing on an untouched white sand beach. From adventure to cultural itineraries, there is a cruise to suit everyone.
Blue Lagoon Cruises – MV Fiji Princess offers 3 boutique itineraries throughout Fiji's beautiful Mamanuca and Yasawa Islands. With a maximum of 4 hours of cruising per day, guests can enjoy exploring remote villages, discover Fiji's ancient culture, swim with manta rays, visit the Sacred Islands and Sawa I lau Caves and relish in the amazing beauty of uninhabited pristine beaches.
Leave the tourist trail behind and experience the 'real Fiji' on a Captain Cook Cruises adventure and discovery small ship cruise. Whether it's a 3, 4 or 7 night cruise or a relaxing 11-night island cruise, they have an itinerary designed to give you the best possible experience in the time you have available. Visit places where larger cruise ships simply can't venture and discover the stunning natural beauty of Fiji and the amazing cultures of its people.
Get dates and rates by requesting a quote and start planning your dream cruise holiday escape to island resorts in Fiji.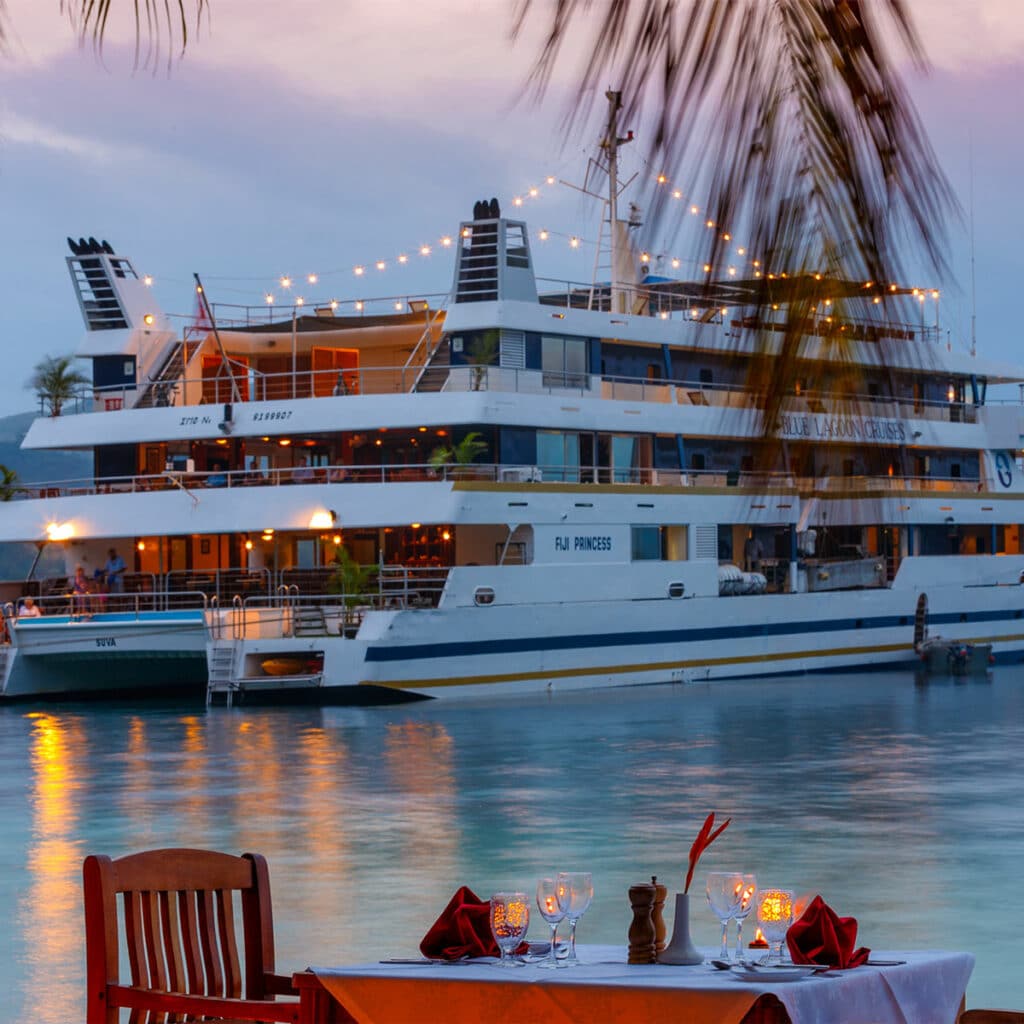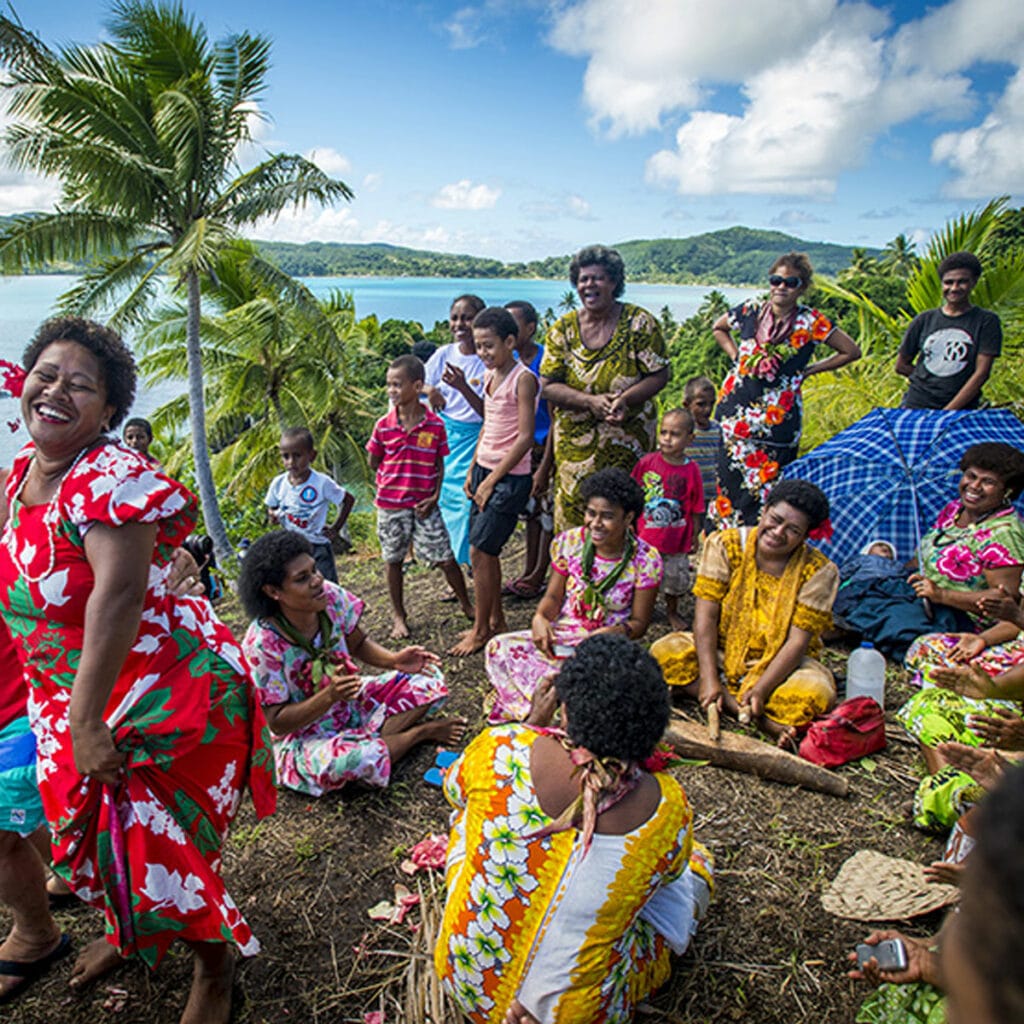 Fiji Cruising the Mamanuca & Southern Yasawa Islands
Take time out and enjoy a relaxing 3 night Captain Cook Cruise amongst the spectacular scenery of the Mamanuca and Southern Yasawa Islands. You'll sail to Modriki where Cast Away was filmed, visit the mysteriously beautiful Sacred Island and climb the volcanic island of Waya on this spectacular small ship adventure, specifically designed for those with limited time.
Blue Lagoon Cruises takes in the majestic southern Yasawa Islands and also spends time at the strikingly beautiful Modriki and **Sacred Islands. See the dramatic changes in landscape, right from the little palm-covered islands of the Mamanucas, to the rugged, majestic southern Yasawa Islands. It's not just nature that will have you captivated on this cruise; you'll get to know and love the traditional Fijian culture! Visit a remote Yasawa Island village and be part of a traditional kava ceremony, enjoy a Meke performance and browse the village market
Fiji Cruising the Mamanuca & Northern Yasawa Islands
For a longer break, set sail on Captain Cooks 4 night cruise around the northern islands from Naviti to Yasawa. You'll visit the Sawa-i-lau limestone cave and aqua blue lagoon, spend time on our own private island of Tivua and enjoy fun activities such as a traditional lovo feast, cultural performances, crab racing and a shell market.
Blue Lagoon Cruises head for the truly spectacular Sacred Islands and the mighty Yasawa Islands. Up in the Blue Lagoon area, you'll find paradise, and there, you'll have a great array of activities, both onshore and in the water to keep you entertained. Discovering the Fiji culture is an integral part of the cruise, and you'll learn sacred stories and legends from the Yasawan villagers themselves.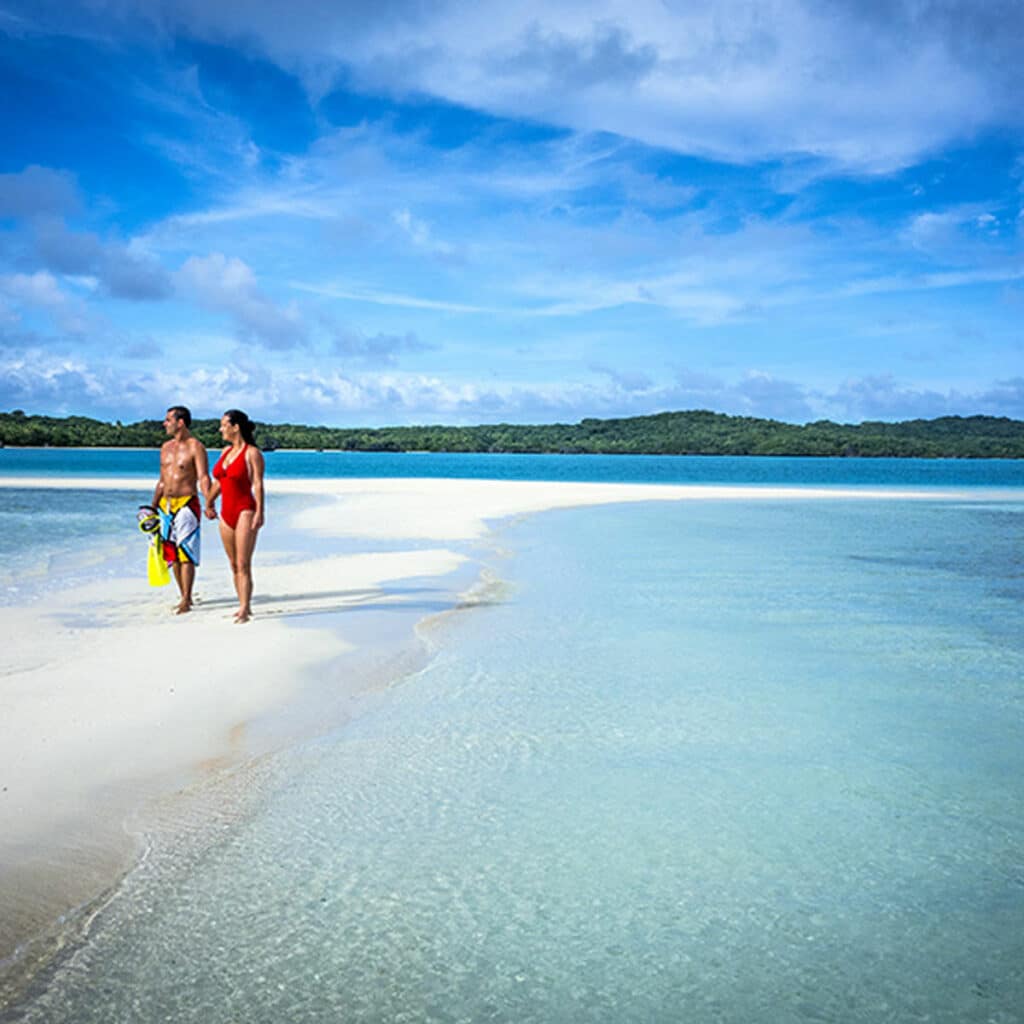 Colonial Fiji & Discovery Cruises
Malamala Beach Club is one of the world's first beach clubs located on its very own island, just 25 minutes from Port Denarau. Enjoy the beach club with a day pass and experience white sand beaches, beachside cabanas, a resort-style infinity-edge pool, and views across the Mamanucas from Fiji's best-located island.
Small enough to stroll barefoot around the island in 20 minutes, large enough to feel like your own deserted paradise. Malamala Beach Club is fully equipped with everything you need to switch off, unwind and chill out.
Malamala Beach Club offers a delicious a-la-carte menu from light bites to tame your craving or pacific inspired meals and shared platters, an array of handcrafted cocktails and a club-like atmosphere with laid back tunes mixed all day long.
Your day pass includes return coach connections and vessel transfers for your first visit only (vessel transfers are operated by South Sea Cruises). Vessel transfers depart from Port Denarau at 10:00 am arriving at Malamala Beach Club at 10.30 am. Departures from Malamala Beach Club are at 4.15pm* and 5.15pm daily arriving at 4.45pm and 5.45pm respectively.
A chance to help Fijian village children's education
Many of our cruise guests fall in love with the friendly nature of Fijians and are especially taken with the wide-eyed curiosity of the children. The villagers do not expect gifts from you, but many of our guests ask us what items they can bring to give away to village children. School supplies (pens, pencils, crayons, drawing/colouring books, notepads and the like) are always most welcome as are sports items such as rugby and soccer balls. Items of clothing are also well received. We do not suggest school books as the importation of educational material is subject to Ministry of Education approval.
We work closely with the local villages, helping to support them with our visits, and also through the Vinaka Fiji Trust, an initiative dedicated to improving the provision of basic needs lacking from village life in the Yasawas. Vinaka Fiji runs a fantastic range of volunteering programmes in the Yasawa Islands. For more information visit Vinaka Fiji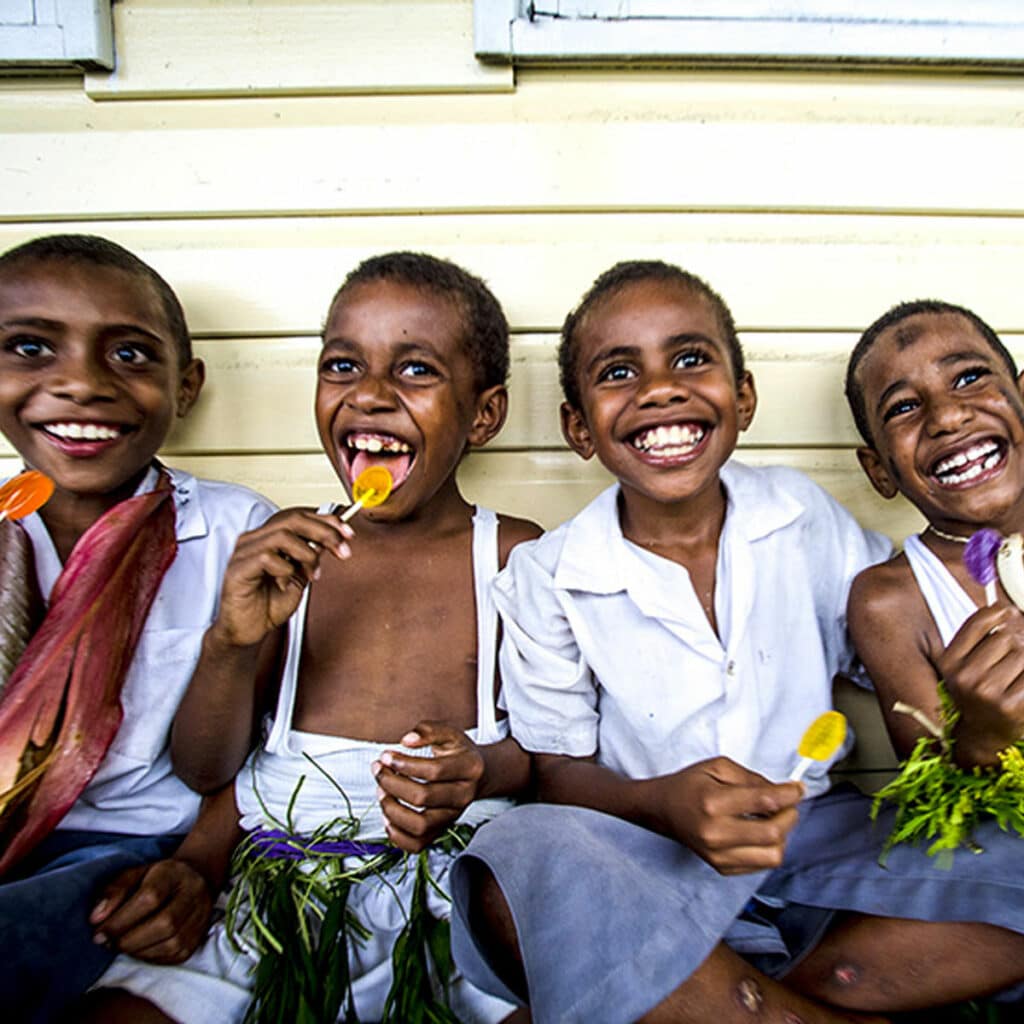 Latest Fiji Cruising Deals