Considered by some to be the 'real' Fiji. Easy to get to. Stunning islands close to Fiji's mainland.
The perfect vantage point to discover Fiji's mainland and outer islands all in one holiday.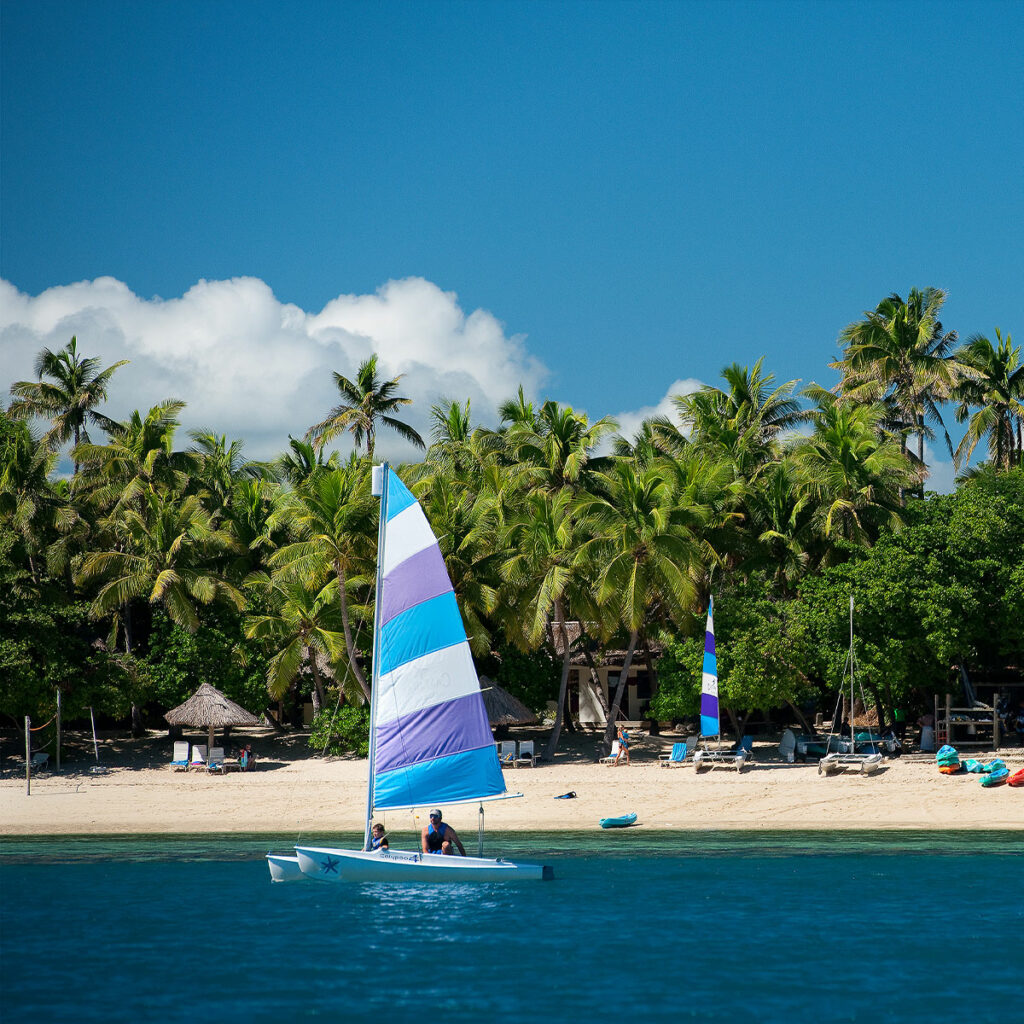 Perfect playground for water babies
With thriving reefs, epic waves and a tranquil lagoon at their doorstep, the region is a perfect playground for water babies.
Castaway Island Fiji is home to almost every water activity that there is. You won't be disappointed. From kayaking, to paddle boarding, to scuba diving; we cover it all. There's something for the whole family! Days can be spent snorkelling, diving, surfing, kayaking, windsurfing, parasailing or undertaking a dolphin safari.
Plantation Island is also renowned for its huge range of water activities, it even includes a complimentary water park for children 5-16 years with six action-packed modules including the iconic Action Tower
The islands of the Mamanucas are rich with coral reefs and a vast variety of amazing tropical fish. Malolo Island is surrounded by a protected, fringing coral reef brimming with marine life, making snorkelling ideal.
Some of the world's most famous surf breaks are also found along the southern part of the Malolo Barrier Reef. Most resorts offer surf tours to internationally acclaimed Cloudbreak, Wilkes Passage, Desperation.
The genuine warmth and hospitality of the Fijian people needs to be experienced to be appreciated. All Island Resorts incorporate a rich cultural program on a weekly basis.
At least once a week a Meke (traditional dance) is performed by resort staff members. Here you will see and learn about local traditions and stories through dance and song. This is followed by dinner which is a combination of the traditional Lovo food (earth oven cooking) and South Pacific BBQ buffet.
Visit the local village and after a traditional welcome ceremony meet the local school children and observe a way of life that has remained unchanged for generations.
Or why not experience a traditional Fijian church service available to guests each Sunday at Yaro Village, Malolo where the highlight is to experience the exquisite voices of the local Fijian choir.
Start planning your dream holiday to an island resort in the Mamanucas.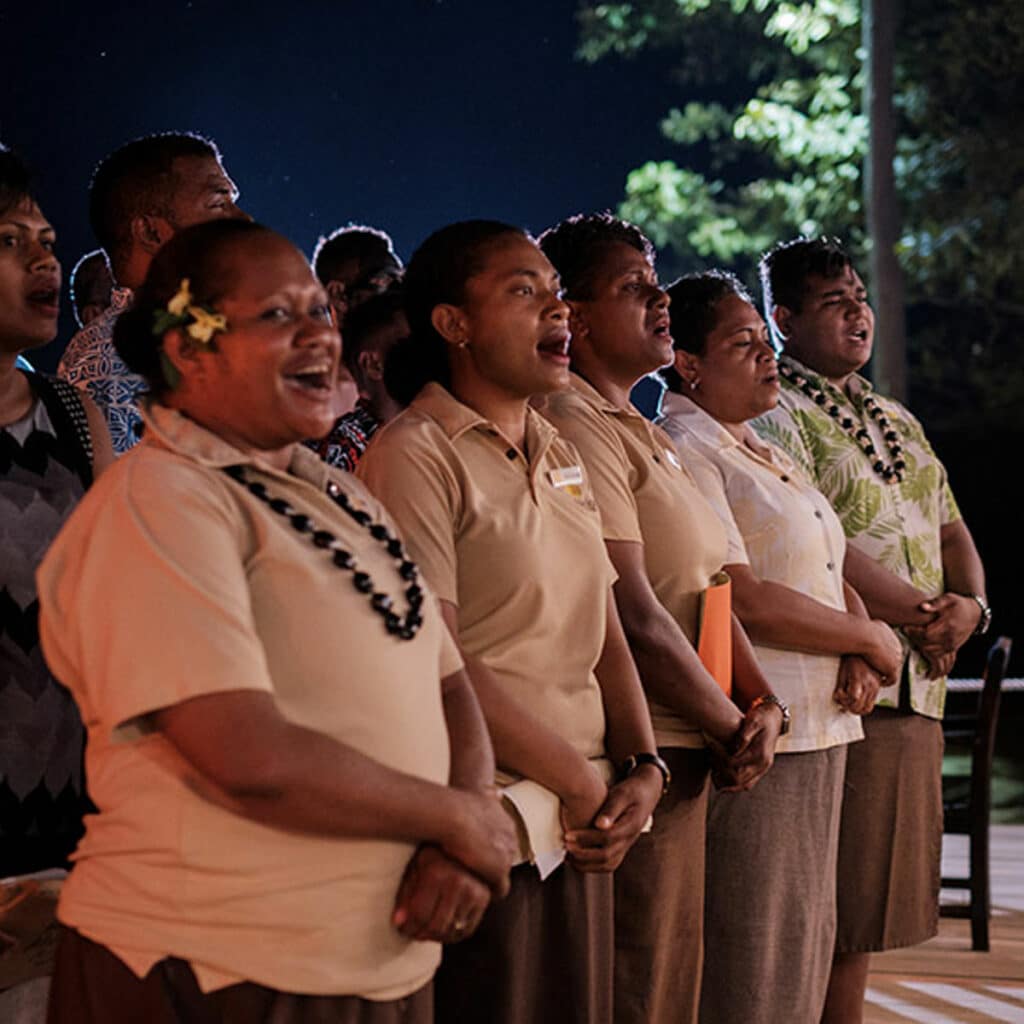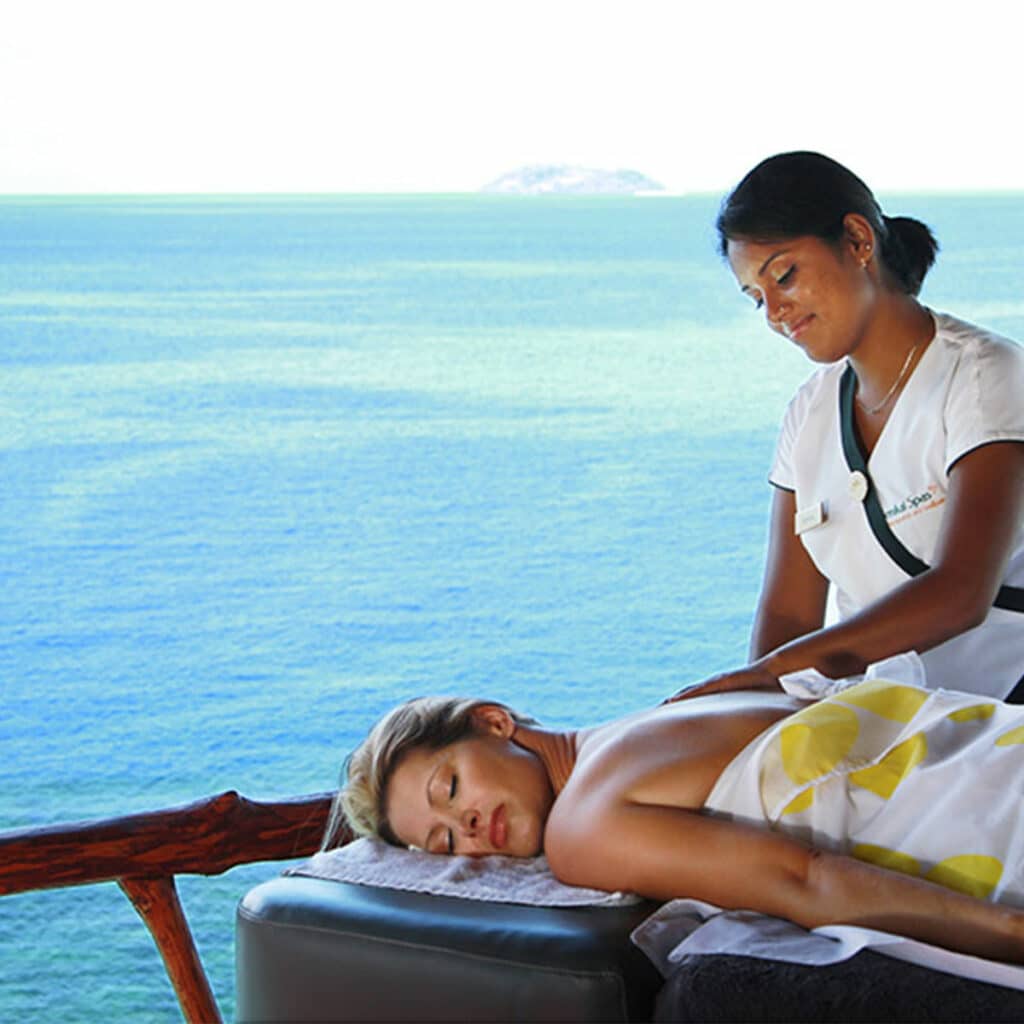 Nothing says holidays like a spa treatment or yoga class on a tropical beach or in a rainforest. While most resorts offer full spa menus and well-being programs, these are our personal highlights.
At Tokoriki Island Resort relaxing in our Bure or Villa with a couples' massage followed by a three course dining experience including a bottle of Moet & Chandon at sunset. You'll enjoy personal butler service and a special serenade at your table by the talented Tokoriki musicians.
Matamanoa's Veidomoni Spa is as natural a tropical setting as you can imagine. Build into the cliff face overlooking the Mamanuca Islands, is a clever boardwalk leading to a series of private Spas treatment areas. Operated by the award winning Senikai Spa. Relax upon arrival in the open-air lounge with a cleansing foot ritual, immerse yourself in the tranquility of lush tropical surroundings with panoramic sea views, cleanse your mind with a unforgettable spa package.
At Malolo Island Resort they have created a very natural but indulgent Rainforest Spa. Set away from the resort, the trickling streams and calling birds are some of the sounds you will hear during your coconut-oil massage, in the lush Fijian jungle.
Six Senses Fiji starts your stay with assessing your key health biomarkers, how efficiently you move and any lifestyle-related concerns. It's all about achieving a healthy, balanced body and mind while you're on holiday's and sustain it once you return home.
Although not technically in the Mamanuca's, without a doubt a must do at Royal Davui Resort (near Pacific Harbour) is to indulge in a Sand Cay Beach Picnic. This tidal islet is a short 7 minute boat ride away from the island. Guests are taken to the island is one of our small resort boats so as to allow us to navigate the shallow waters and land on the sand cay.
This remote picnic is a unique and stunning way to spend a few hours alone with your loved one. A sunshade is provided to protect you from the sun along with some picnic mats and a picnic of your choice.
Spend the day soaking up the sun and exploring the reef system and shallow tide pools at this unique location.
Start planning your dream holiday to an island resort in the Mamanucas. Get dates and rates for Resorts and Hotels in the Mamanucas, Fiji.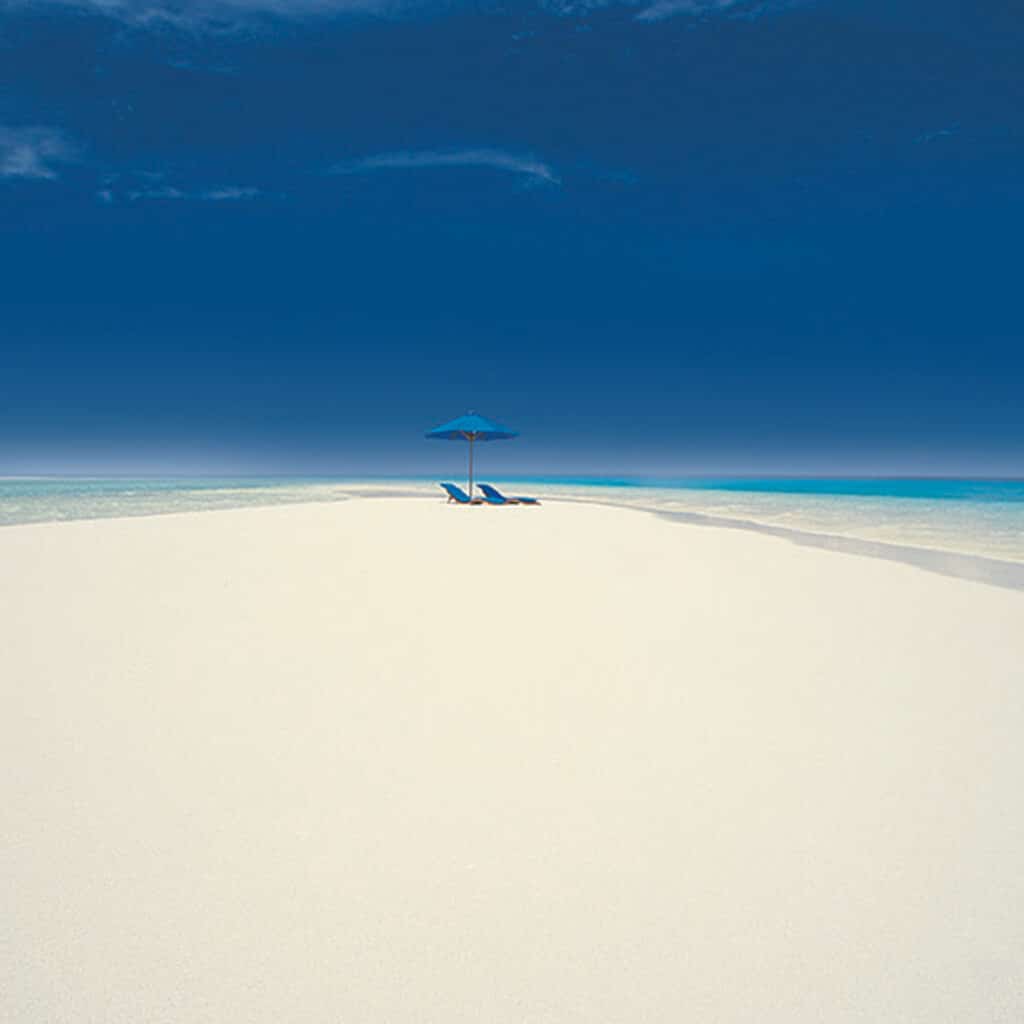 Fiji's food scene has improved leaps and bounds particularly in the resort restaurants of the Mamanuca's
Castaway Sunset Bar for Pizza
We always enjoy amazing pizzas and drinks at this roof top bar overlooking the popular North Beach. Their Italian style gourmet wood fired pizzas are thin with a crisp base and a great choice of delicious toppings are offered at the Sundowner Bar. Open for lunch and then dinner until 9.00pm at night.
They have a designated happy hour from 5:00pm to 7:00pm. It's child free in the evenings but for families with children there is the FREE KID'S CLUB and a babysitting service available.
The Sundowner also provides boxed take away pizzas, perfect for a romantic sunset picnic on the beach or a casual family picnic.
Start planning your dream holiday to an island resort in the Mamanucas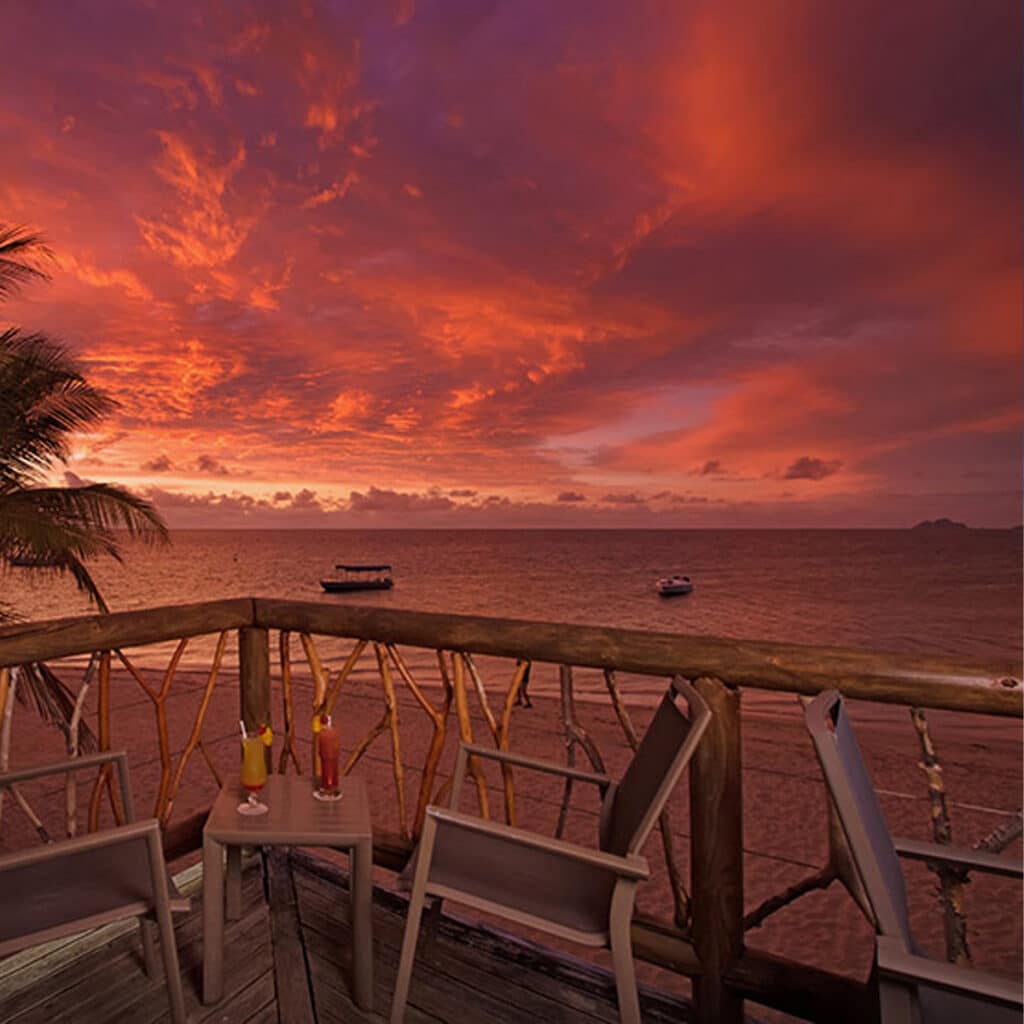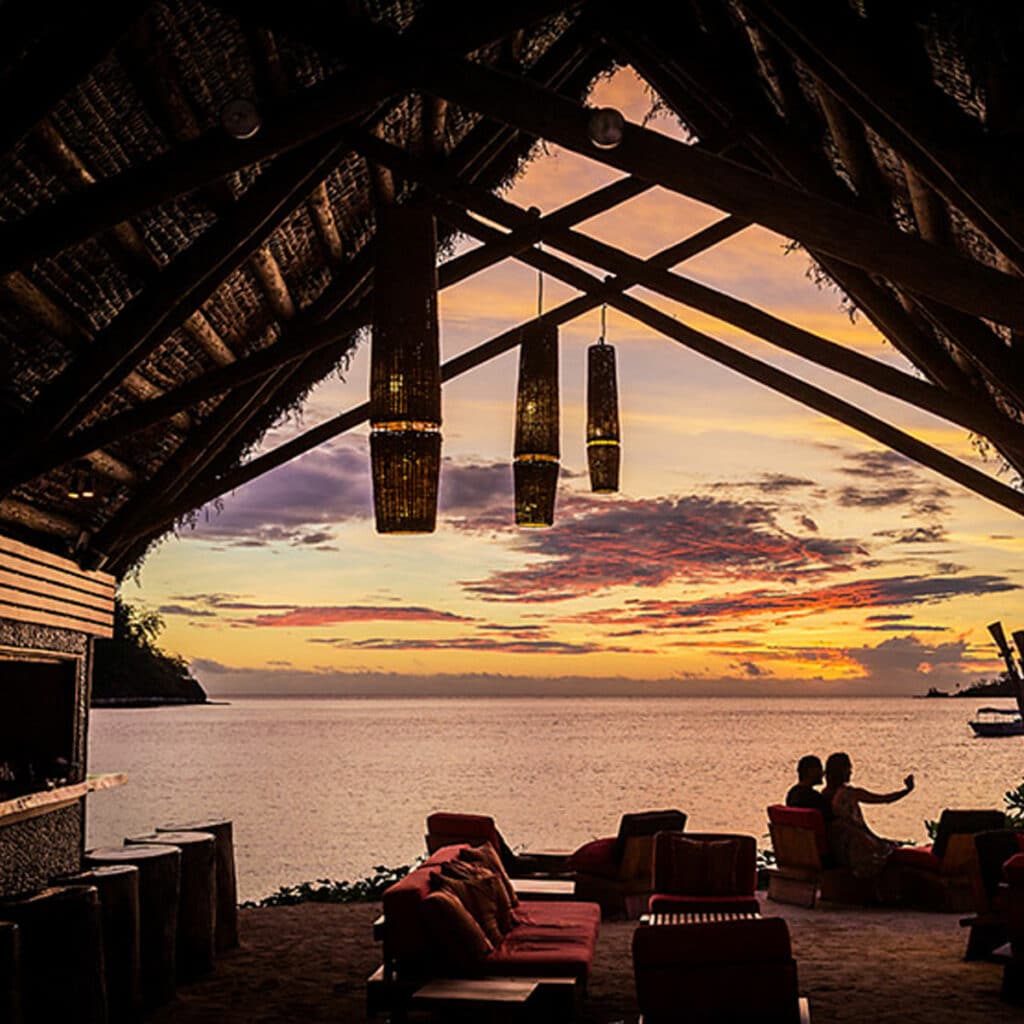 Sipping Cocktails at Likuliku Lagoon Resort
Dining at Likuliku is a true pleasure with daily-changing, a la carte menus in a mini degustation style to suit the climate. With stunning views from all areas and an al fresco dining terrace, Fijiana offers a relaxed yet stylish dining experience. The cuisine is fresh, clean and creative, showcasing the finest local produce with emphasis on local seafood, lush tropical fruits, premium products and the diversity of cultures that have shaped the South Pacific.
However, it's signature cocktail, the Coco Mojito, is best served at sunset at the Masima Bar (located on an island in the centre of the lagoon) and best shared with newly made friends. It really is a sanctuary of relaxation with a refreshing ocean breeze, surrounded by the azure waters of Likuliku Lagoon. Enjoy cosy evenings around the fire pit whilst watching the sun set on another beautiful day in paradise.
Start planning your dream holiday to an island resort in the Mamanucas.
VOMO – The Rocks Adult Only Zone
VOMO offers one of the most stunning adult only zones in the Pacific – The Rocks. This purpose built destination, on Vomo Island, is perfectly positioned on the western tip of the island and features a pool, expansive relaxation decks, a cocktail bar and a restaurant. The Rocks opens at 10am for your morning swim after breakfast and an array of poolside seating to suit everyone.
There are shady sun loungers under over sized umbrellas, cozy cane cabanas to curl up with a book or a loved one, submerged seats in the swimming pool or just chill out at one of the lounge areas. Of course a seat at the bar is always a popular option and the cocktail waiters are on hand to mix refreshing concoctions, suited to our tropical location.
Lunch is served from 1pm with an Asian inspired menu of delicious indulgent dishes. Then enjoy afternoon chill time with a book or quiet banter as you soak up the sunlight & stillness. Be recharged and ready to greet the night sky with sundowners & complimentary canapes.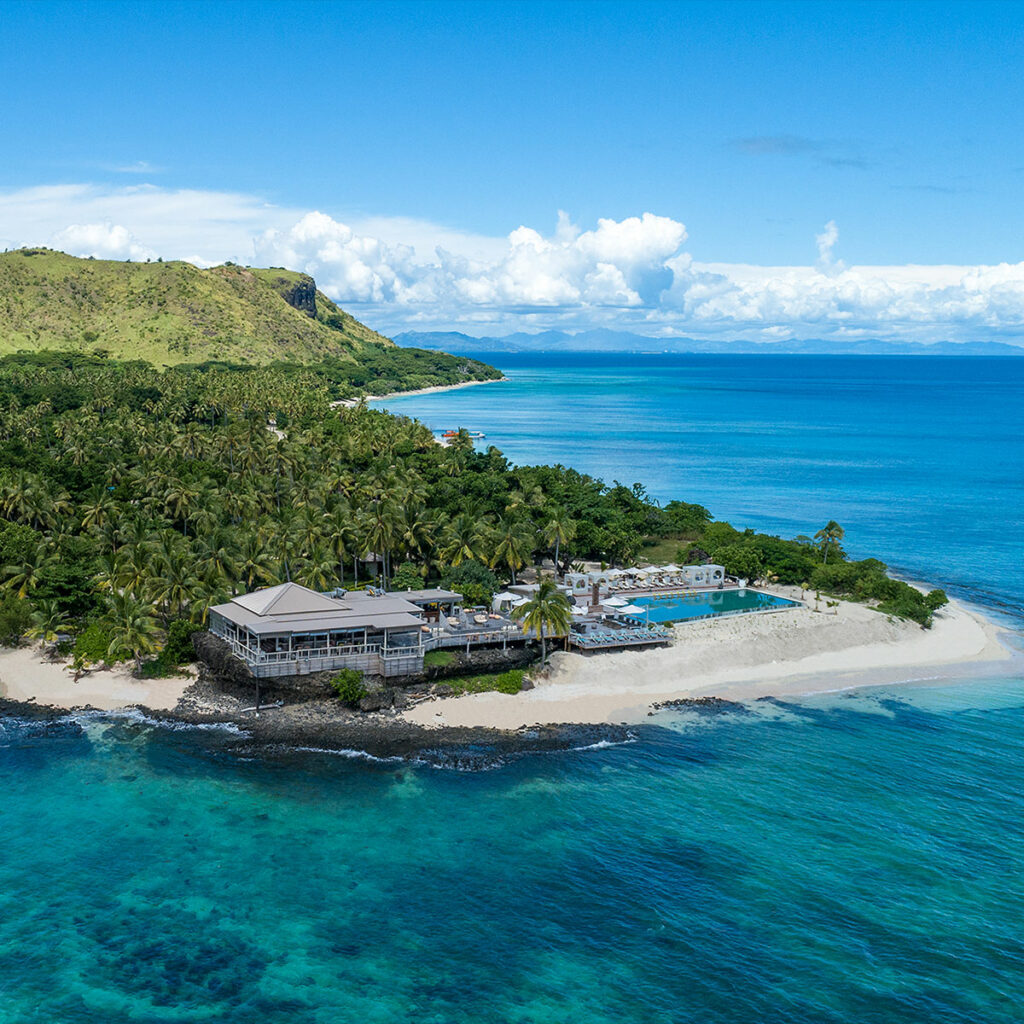 How to avoid an extra overnight room charge on the mainland before departing Fiji's Mamanucas
We avoid having to book additional bus transfers and hotel accommodation due to a late arrival or early morning flight connections. The Mamanuca Islands are well serviced by 24 hour water taxi services that give you a safe, fast and reliable direct link to the Yasawa and Mamanuca resorts on your schedule, allowing you an extra night on your island resort rather than an airport hotel.
These vessels are built in New Zealand and Australia to the highest marine standards. And don't worry, they are designed with our comfort and safety in mind, featuring comfortable seating, large covered passenger cabins, specially fitted boarding ramps ideal for beach drop-offs, GPS satellite & Radar navigation, VHF radio communications and full safety equipment.
This way your holiday begins the minute you arrive in depart the Marina, as you take in the spectacular scenery and crystal clear waters of the Mamanuca islands on the way to your island resort.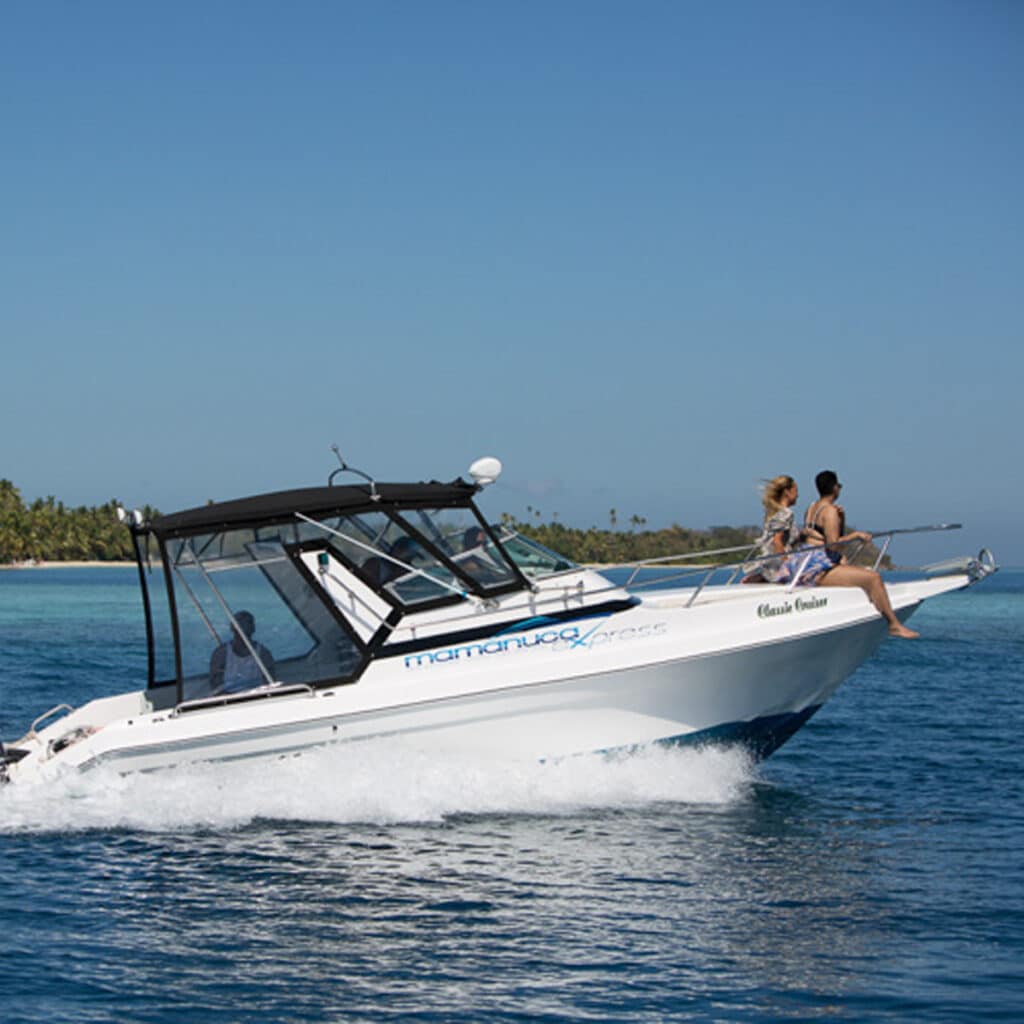 Latest Mamanuca Resort Deals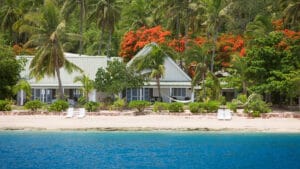 6 night Fiji holiday package deal @ Malolo Island Resort, Fiji. One free night + kids stay and play free. From $1,970 pp Includes flights to Fiji.
See this Holiday »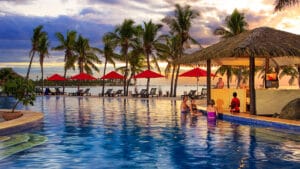 Re-Opening Special ! Two Free Nights plus All Meals included from $2,099 pp. Plus FREE launch transfer from Marina. Includes flights to Fiji.
See this Holiday »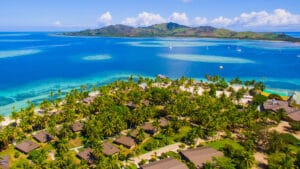 A fun, active and affordable Fiji island resort experience for couples of all ages, young adults and families looking for beautiful beaches, great water sports and welcoming Fijian staff. From $1,265 with flights to Fiji.
See this Holiday »