Rich in culture, tradition, history and incredible natural beauty.
Discovering the magic of Fiji's Northern Islands is definitely a bucket list item.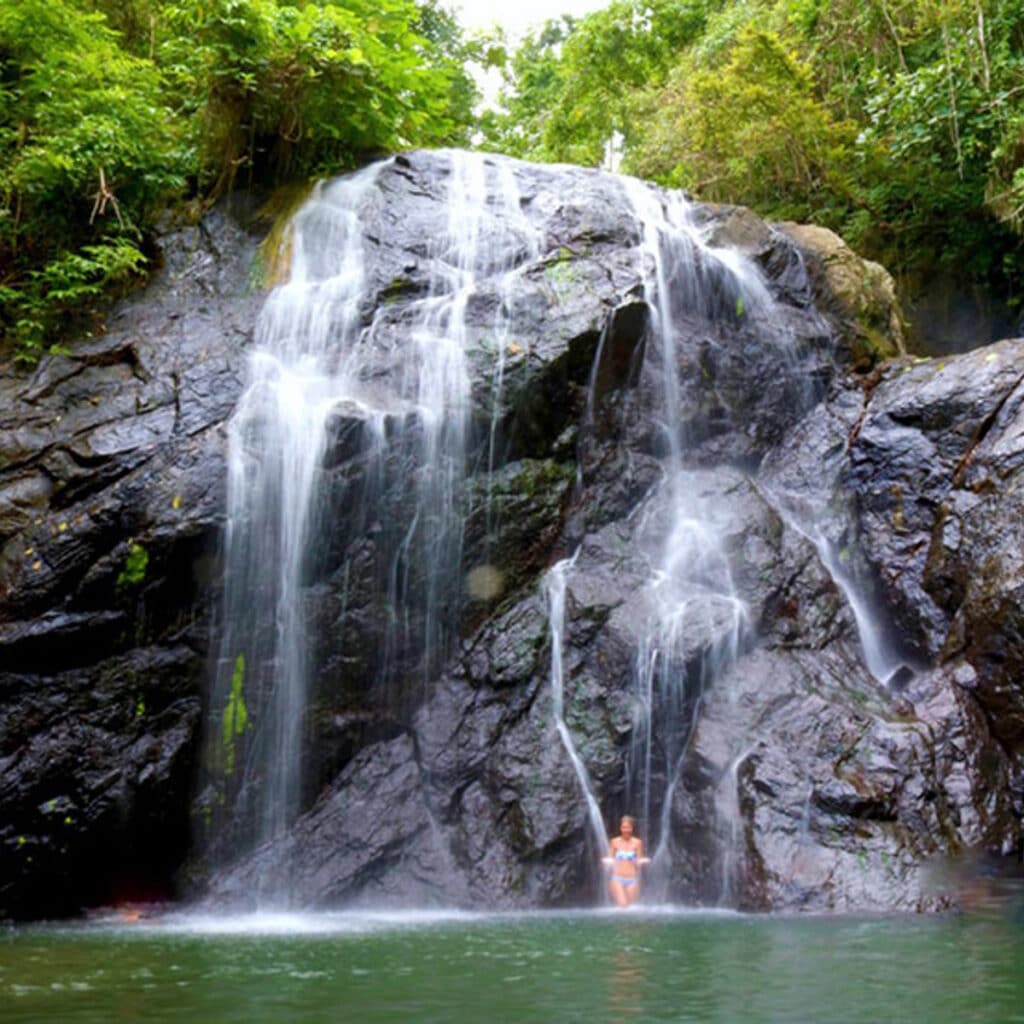 Both Savusavu and Taveuni are renowned for spectacular waterfalls and rainforests. Each resort offers its own unique tour to really explore their local region.
Three incredible waterfalls are located in a pristine Heritage park just a half hour drive from Taveuni Palms. The scenic drive to the falls will take you to the eastern side of the island through Bouma village. This fabulous walk will lead you through rainforests, across rivers and up to the gorgeous waterfalls. You will enjoy the sights and sounds of rare tropical birds, view many varieties of island plants and hear waterfalls cascading through the lush rainforest.
At Savasi Resort you must try the Salt Lake River Kayak tour. Float down the peaceful Qaloqalo River, past dense mangrove forests, to the remote Salt Lake. Here you'll experience the pure tranquility and silence of this untouched region. Fed by the ocean tides, the pristine lake covers 100 acres, and creates an inland sea perfect for kayaking. Ancient Fijians used the river as a short cut to the beautiful Natewa Bay.
Connect with Kids – Local Primary School Visit
At Jean Michel Cousteau Resort families will particularly enjoy this activity on Friday afternoons. Kids will be invited to join children of their own age at a local primary school and participate in class for a short time to make a new friend and a pen-pal. While travelling to the nearby school, families will participate in a language learning game to teach children how to say common phrases in Fijian, such as "hello," "thank you," and how to count to ten.
Upon arrival, each visiting child will be paired with a local child of their own age, and together they will participate in recreational and educational activities, such as a short game of soccer or volleyball, and get a taste of traditional Fijian cuisine with afternoon snacks like tapioca cake and other assorted local sweets.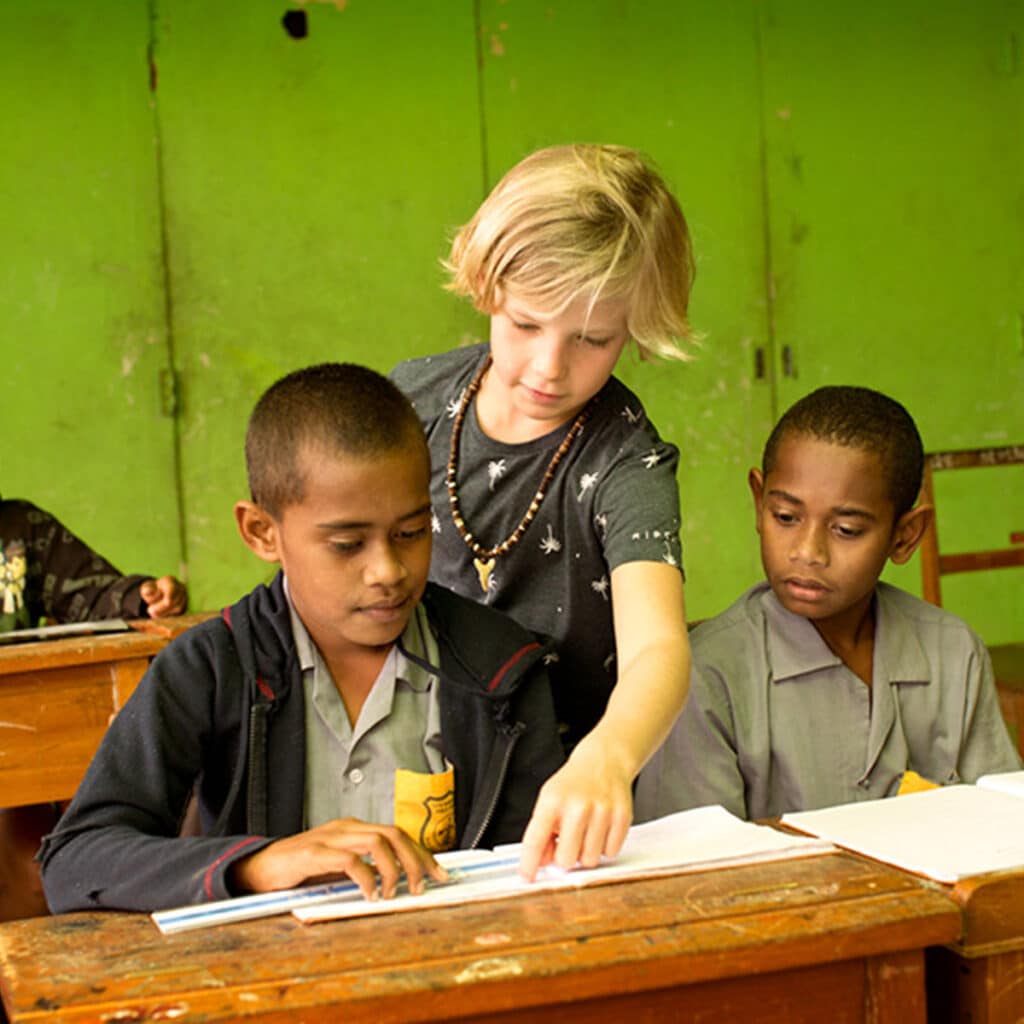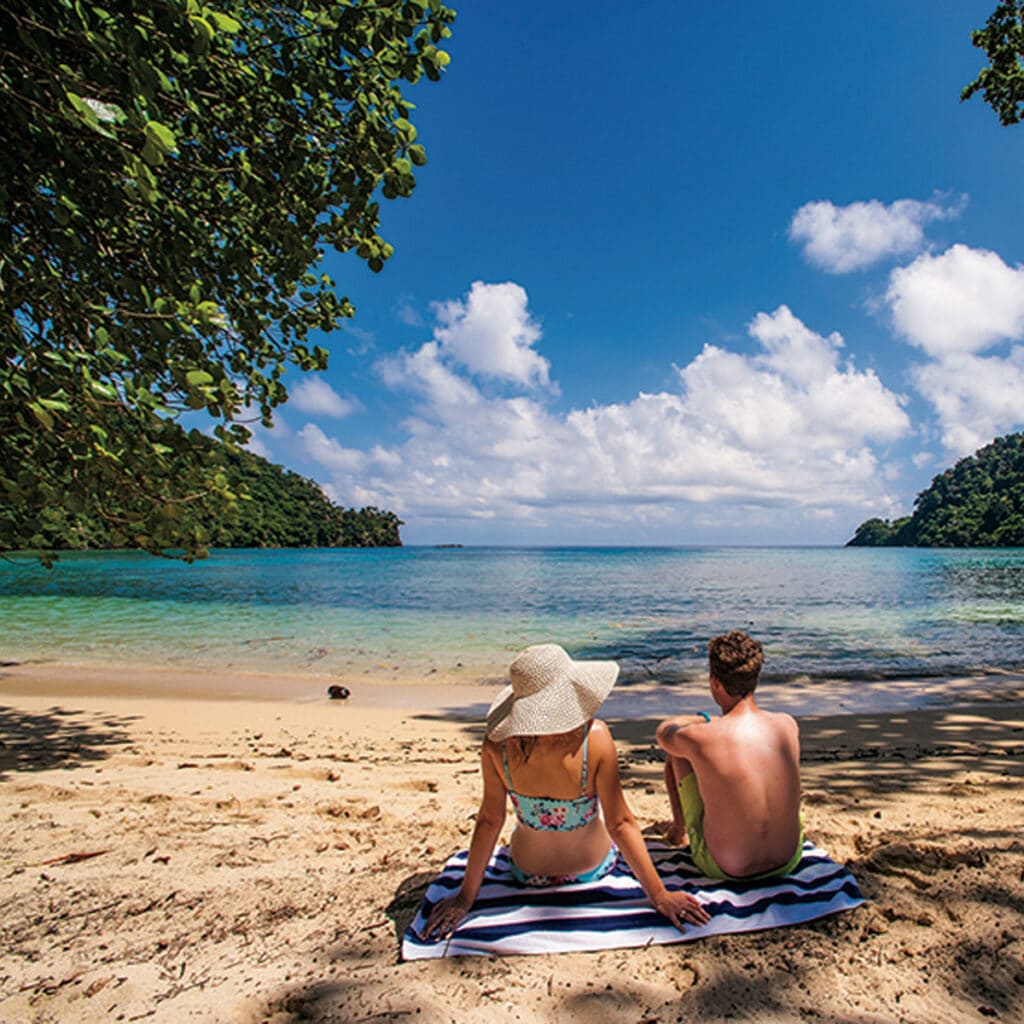 One of the "1,000 Places To See Before You Die"
Make sure you dedicate one day of your holiday to a picnic at Horseshoe Bay, rated as one of the "1,000 Places To See Before You Die". Horseshoe Bay is situated on the untouched western coast of Matangi island and is only accessible by boat.
The resort provides you with a picnic basket stuffed full of goodies to enjoy throughout the day. To take a break from the sun you also have access to your own private waterfront Beach Bure.
Surrounded by lush tropical foliage and the most picturesque turquoise ocean views, spend the day relaxing, snorkelling, kayaking or sunbaking in one of the most exotic locations imaginable.
A Truly Authentic and Beautiful Fijian Experience
Fiji culture is steeped in tradition and values and is a place of family and religion. Qamea Resort & Spa offers a number of activities centred around the local Fijian way of life including a traditional kava ceremony, meke and visits to local villages.
Fijians are proud of their culture and enjoy sharing it. Everyone is welcomed at Qamea Resort & Spa with staff wanting to get to know everyone and share in life experiences. By respecting customs and traditions you will always be a welcome guest in their villages and homes.
When visiting a village, it is important to dress modestly. Women should always have their shoulders and knees covered, a simple t-shirt & sulu (sarong) is customary. Do not wear a hat in a village as it is considered an insult to the chief and please remember to remove your shoes when invited into a building or a person's house. Speak softly; raised voices are interpreted as expressing anger. Fijians do not point at one another with their hands, fingers or feet and it is considered offensive to Fijians to be touched on the head. Lastly, be cautious with praise, if you show too much of an appreciation for an object, Fijians feel obliged to offer it to you as a gift.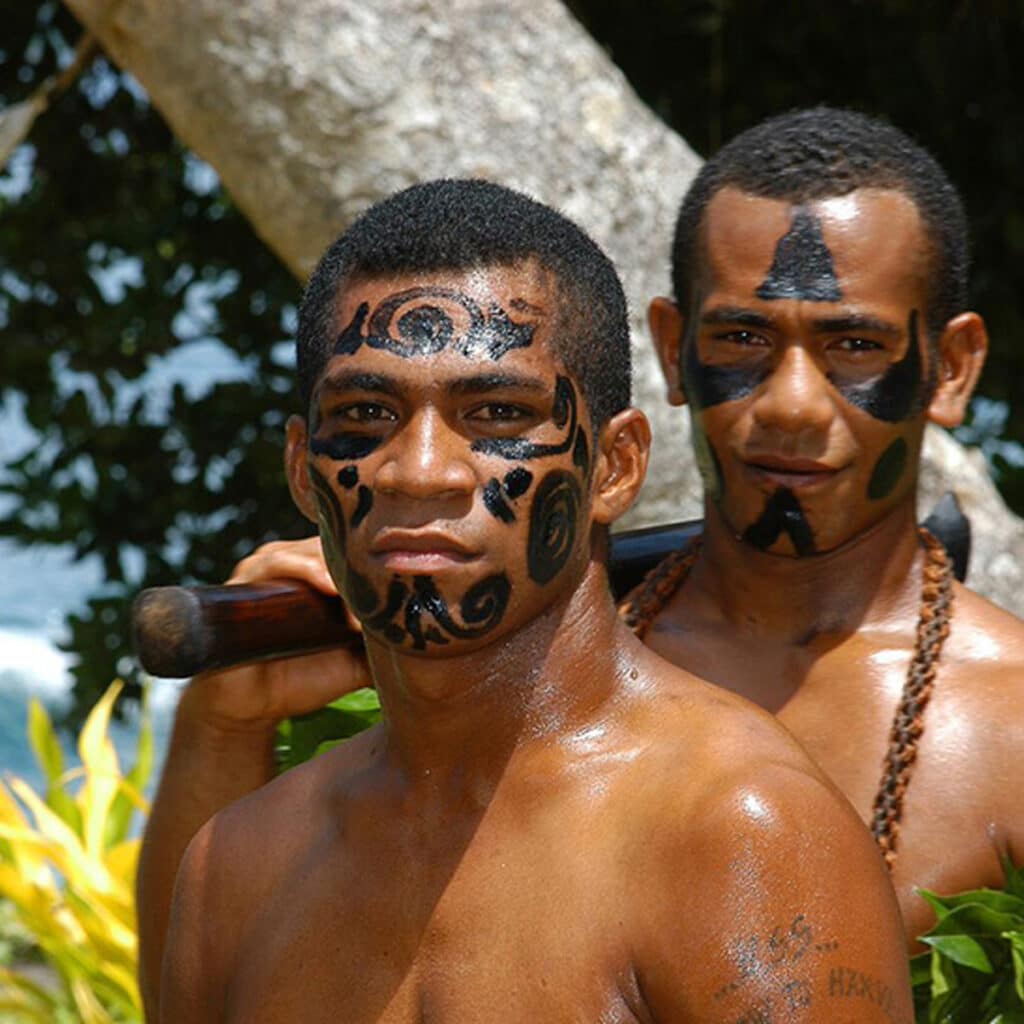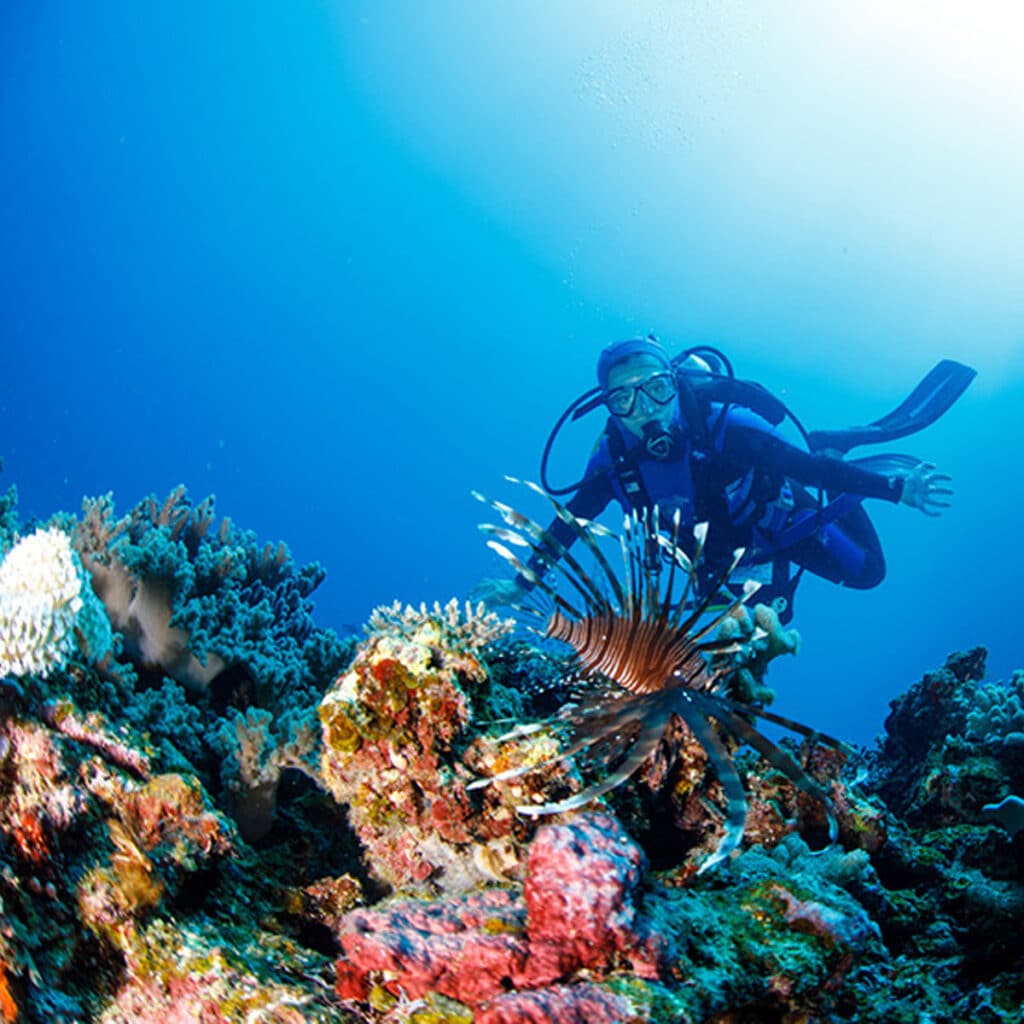 Some of the best Scuba Sites in the World
"Located on Fiji's lush Vanua Levu Island, the eco-luxe Jean-Michel Cousteau Resort has access to some of the best dive sites in the world, including the world-renowned Namena Reef – which teems with some of the most diverse varieties of fish and coral found anywhere on the planet.
This is your opportunity to experience the underwater world of Jean-Michel Cousteau close up. You can dive on the world-famous Namena marine reserve sites and explore the waters surrounding the resort which offer the largest variety of fish and coral on the planet; seemingly bottomless drop-offs, multi-colored soft corals, and perfect coral gardens supporting an abundance of spectacular marine life.
Beginners can become certified to dive over the course of 3 days at the property's Cousteau Dive Center, which draws on the pioneering experience of both Jean-Michel and his father, Jacques. Once guests have received adequate personalized instruction, they can suit up and head down below the sparkling blue water."
All about fresh, organic produce
Visit the nearby town of Savusavu and explore the colorful local market. Enjoy the hustle and bustle of Saturday morning, the traditional shopping day of the Fijian people. This is rural Fiji at its best. The food is seasonal so what is available will depend on the growing season and the weather.
Such a great place to shop for fresh and locally grown fruit and vegetables, as well as seafood (tuna, lobster, prawns), a few imported items and local favourites like refreshing coconut water drunk right from the husk. Prices are very reasonable, although as expected always a little higher for visitors.
Just around the corner, is the Handicraft market, where you can find a unique selection of handmade crafts, jewellery and assorted artworks and gifts.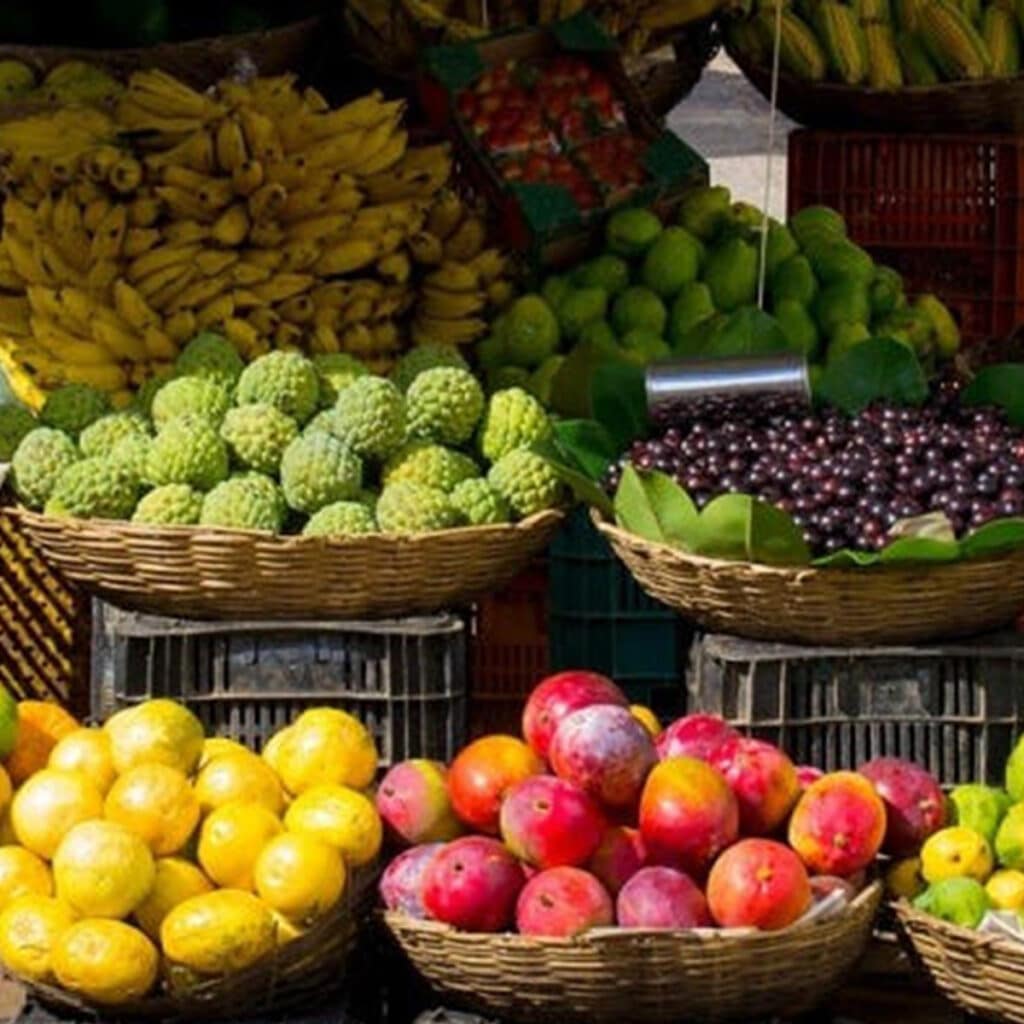 Culinary delights in some of Fiji's most spectacular dining locations. Organic. Authentic. Delicious.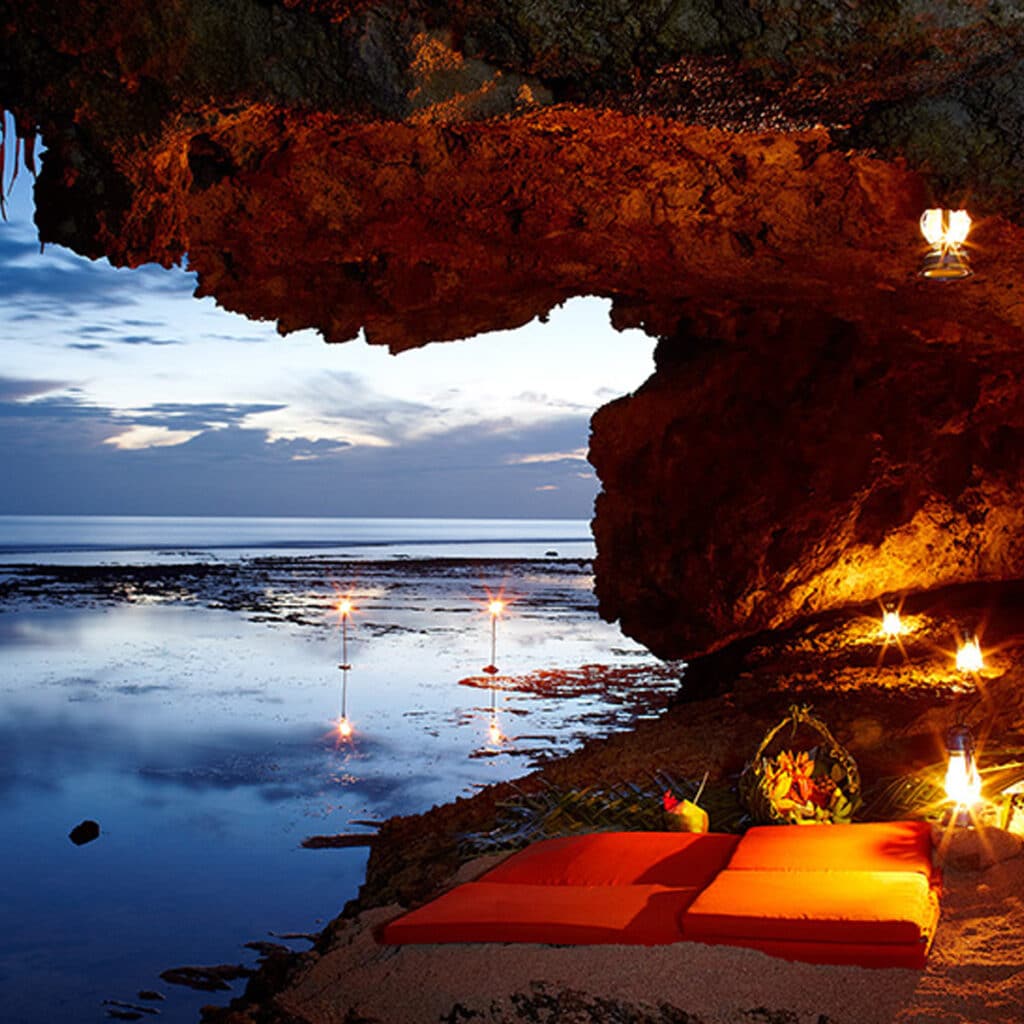 A night picnic under a coral canopy
Savasi Private Island takes great pride in creating unique dining experiences, which are never restricted to one location. While the Reef Dining Room and Bar provides a spectacular central hub, here you can enjoy a different view almost nightly.
You'll be waited on in a secluded cavern by the sea, a private beach beneath the stars, or from the comfort of your own villa. There is more than a week's worth of different dining experiences. You can even suggest a new location yourself.
Your personal chef prepares ever-changing meals, bringing the freshest locally harvested fruit, vegetables and seafood of the Savusavu region, to your table.
Private Dining on the Pier
At Jean Michel Cousteau Resort you can reserve the pier or one of the secluded beach-side dining decks for a private dining experience. For a special occasion during your stay, dining under the stars overlooking the waters of Savusavu Bay in the company of a loved one, or the whole family is unforgettable.
One of their staff is dedicated to serving only you that night. A spectacular dining experience not to be missed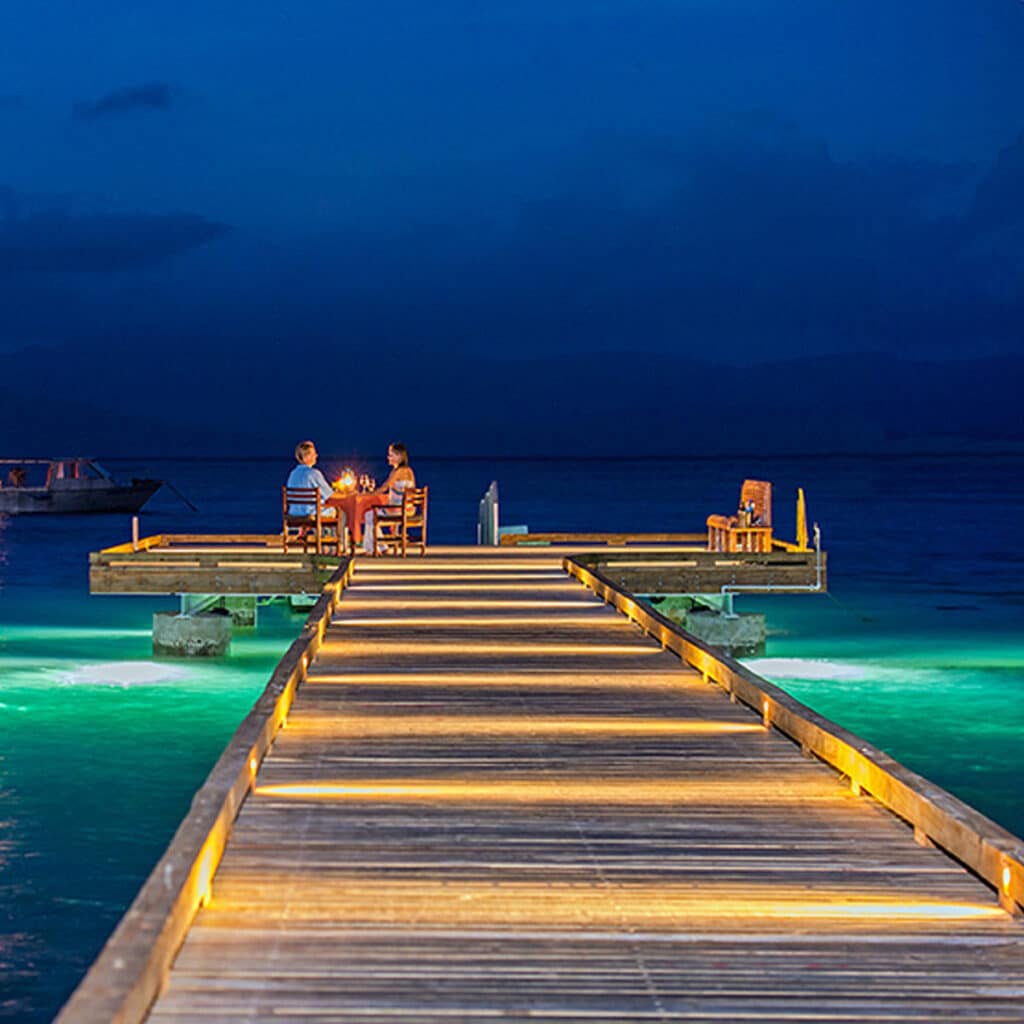 For the adventurous at heart
Fiji's Northern Islands are some of the most stunning you'll see in the world.
The Northern Islands of Fiji are some of the most authentic, visually beautiful regions of the country. There is so much to see & do, so rent a car or 4WD, bring your sense of adventure a and explore the lush terrain, secluded turquoise lagoons and small traditional villages. It's very safe and the locals love the novelty of seeing tourists exploring their country off the beaten track.
On Viti Levu, Fiji's second largest island, the volcanic history that created these islands is still very visible at hot springs of boiling water. Many springs are lined along the beach and quite a few of them are located below the high tide and their steam is seen only at low tide., but the best known and visible are Savusavu Hot Springs. Local people had a practical use for these springs – they boiled their food here.
Taveuni is Fiji's third largest island, but remains wild and relatively unexplored. Taveuni is one of the few points in the world where you can stand on the International Date Line; where it can be Monday on one side, and Sunday on the other.
Latest Northern Fiji Resort Deals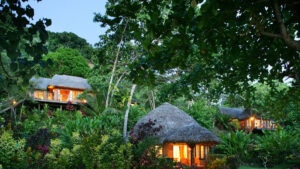 7 night Private Island Resort. Free Nights + All Meals. From $4,175 p.p Includes flights to Fiji.
See this Holiday »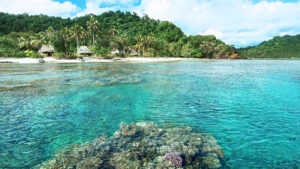 This resort is currently closed. Keep watching this space. We are currently working with this resort on an exciting new offer.
See this Holiday »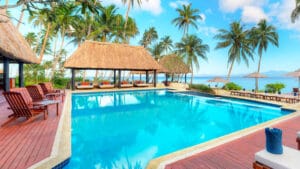 Renowned Fiji Luxury Eco Resort from $3,960. ALL Meals for 6 nights including Two Free Nights plus flights.
See this Holiday »