Viti Levu (Big Island). Coastal villages and resorts. The heart of Fiji.
Fiji's adventure playground with larger international Resorts dotted along the coastline.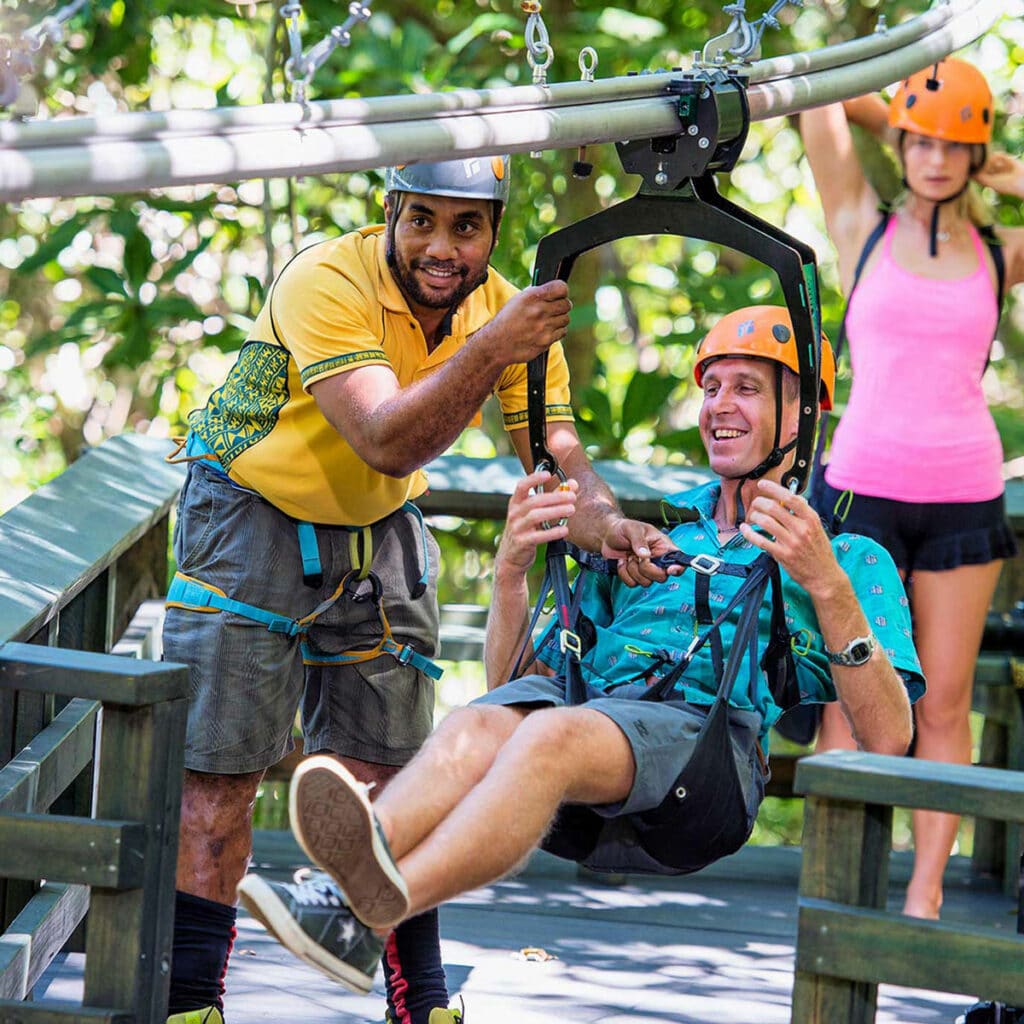 Fiji's only Wildlife Park is a terrific day out for all the family. Part educational and partly just pure fun, spend the day wandering through the rainforest via wooden walkways that lead you to and through spectacular exhibits of Fiji's wildlife. You'll cross bridges, climb the steps up the valley walls and arrive in the forest canopy. A number of rides have been cleverly built throughout the park.
Kula's Krazy Canopy Flier is a thrilling zip down a roller-coaster rail that descends from the forest canopy, flies around tree and twists and turns until it reaches the river bed as you swoop in to a soft landing at the valley floor. At over 100 meters (325+ feet) long and almost 15 meters (50 feet) high, Kula's Splash Mountain Jungle Slide is a thrilling, high speed, wet & wild plunge through the forest.
If you need a rest stop by the Hawksbill Cafe or the Splash Cafe and enjoy a snack, cool drink or even an ice cold beer or glass of wine.
Situated in a valley of coastal forest less than 1,000 meters from the ocean the Kula Adventure Park is close to Outrigger Resort and Sigatoka Town. There are self-guided tours daily but bookings are required for guided tours.
The multiple award winning Sigatoka River Safari will transport you deep into the Fijian interior aboard a custom built safari jet boat. Upon arrival at the valley departure point, you are welcomed and provided with life jackets for the impending safari adventure. Safety drills are provided to all, the chief is appointed and you're off to discover the heart and soul of Fiji.
Cruise your way up the magnificent Sigatoka River to visit authentic Fijian villages and experience a day in the life of the real 'kaiviti' (Fijian). Arriving at your designed village you will be greeted by your guide who will welcome you like long lost family. Your village guide will walk you to the community hall to present your "sevusevu" or kava with the designated tour chief receiving the first bowl of kava…BULA!! To bring your safari to life, your guide will introduce you to the rich culture of the Fijian people in the heart & soul of Fiji.
Part of your tour ticketed price goes directly back to your village to help them with their various village projects, this is true community based tourism. You will see the developments undertaken to improve their lives that include water projects, electrification, concrete footpaths, telecommunications, education and health initiatives.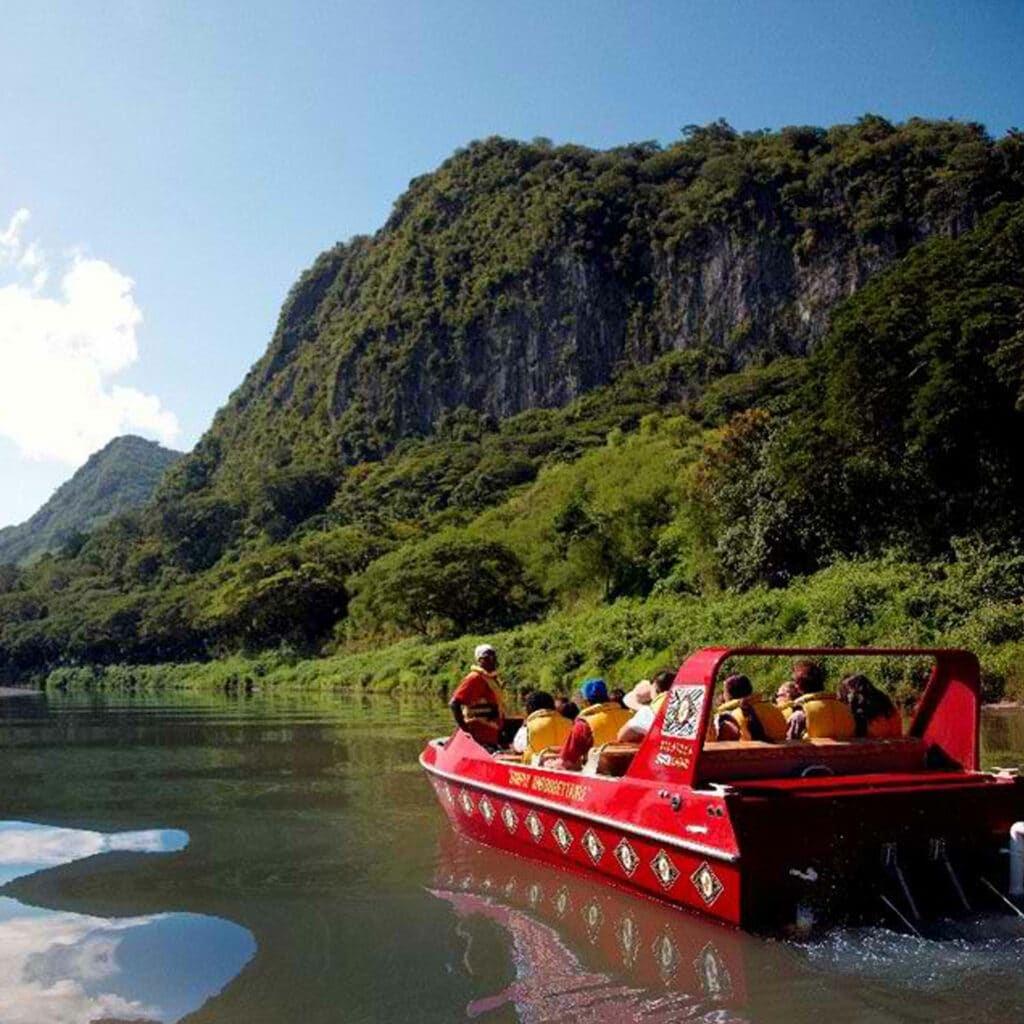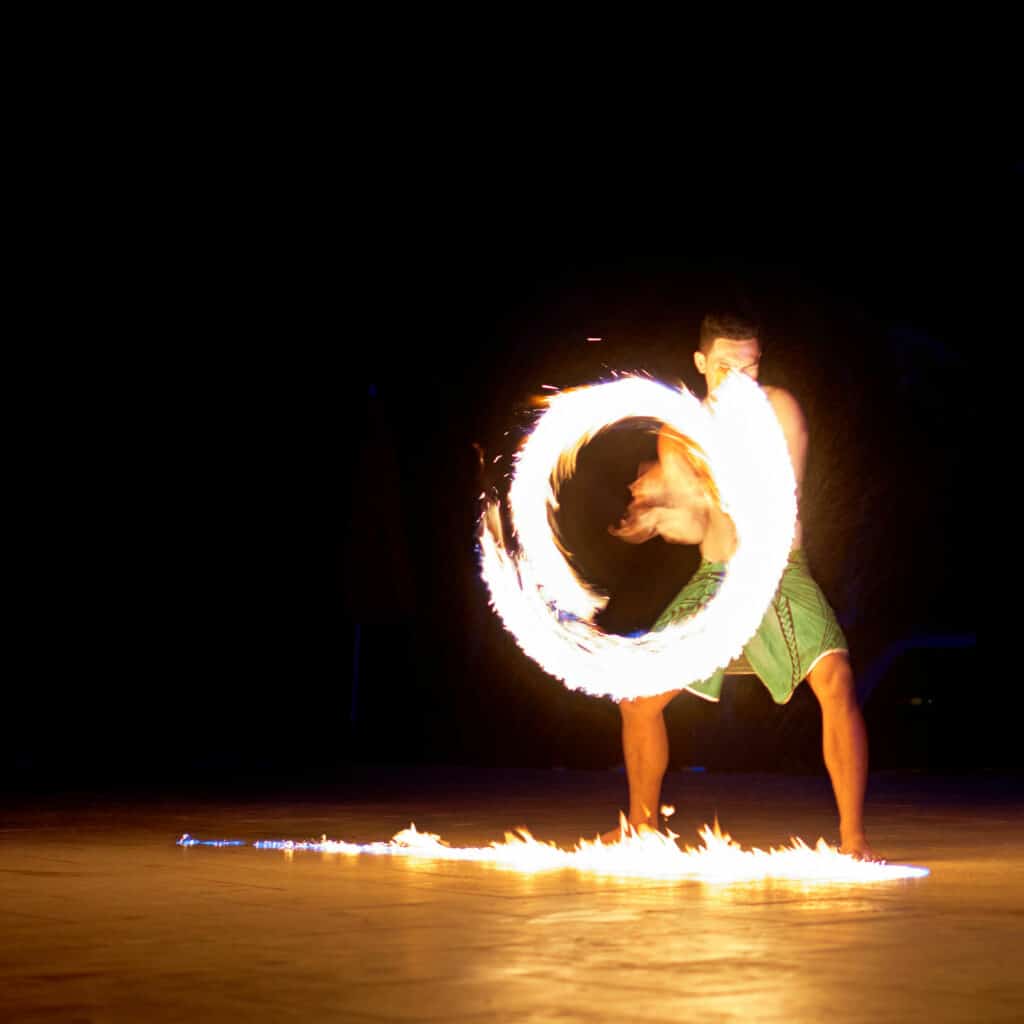 Robinson Crusoe Island Day Trip
Located on Likuri Island, not far from Natadola, Robinson Crusoe Island offers memorable cultural experiences in a laid-back beachside setting. Aside from the unspoilt, natural beauty that the island has to offer, it's the adventurous and fun activities that really make the Robinson Crusoe Island experience special. From snorkelling and kayaking in the bay to medicine tours and coconut tree climbing, Robinson Crusoe offers both traditional resort activities and engaging cultural activities.
The island and the surrounding area are steeped in historical significance, with ancient pottery dating back 3,500 years found nearby. The island was largely uninhabited prior to the 1980s, and historically it was reserved as a sacred island for ceremonies as well as a place of recreation for the paramount Chief of the area.
Visit signature restaurants from neighbouring mainland resorts or go where the locals go
The Wicked Walu, Warwick Fiji Resort
The Wicked Walu is the perfect place to appreciate a beautiful ocean setting while enjoying a romantic dinner. The #1 TripAdvisor rated top seafood restaurant in Fiji is located on its own secluded island, where you can listen to the waves while enjoying delectable selections of grilled seafood, chargrilled steaks and decadent desserts. If you love seafood, this is the restaurant for you , we recommend the lobster tail or steak with prawns.
As part of the Warwick Fiji Resort but located on its own private island, the Wicked Walu restaurant is a terrific dining experience not to be missed. The view & atmosphere are beautiful & staff very friendly & attentive.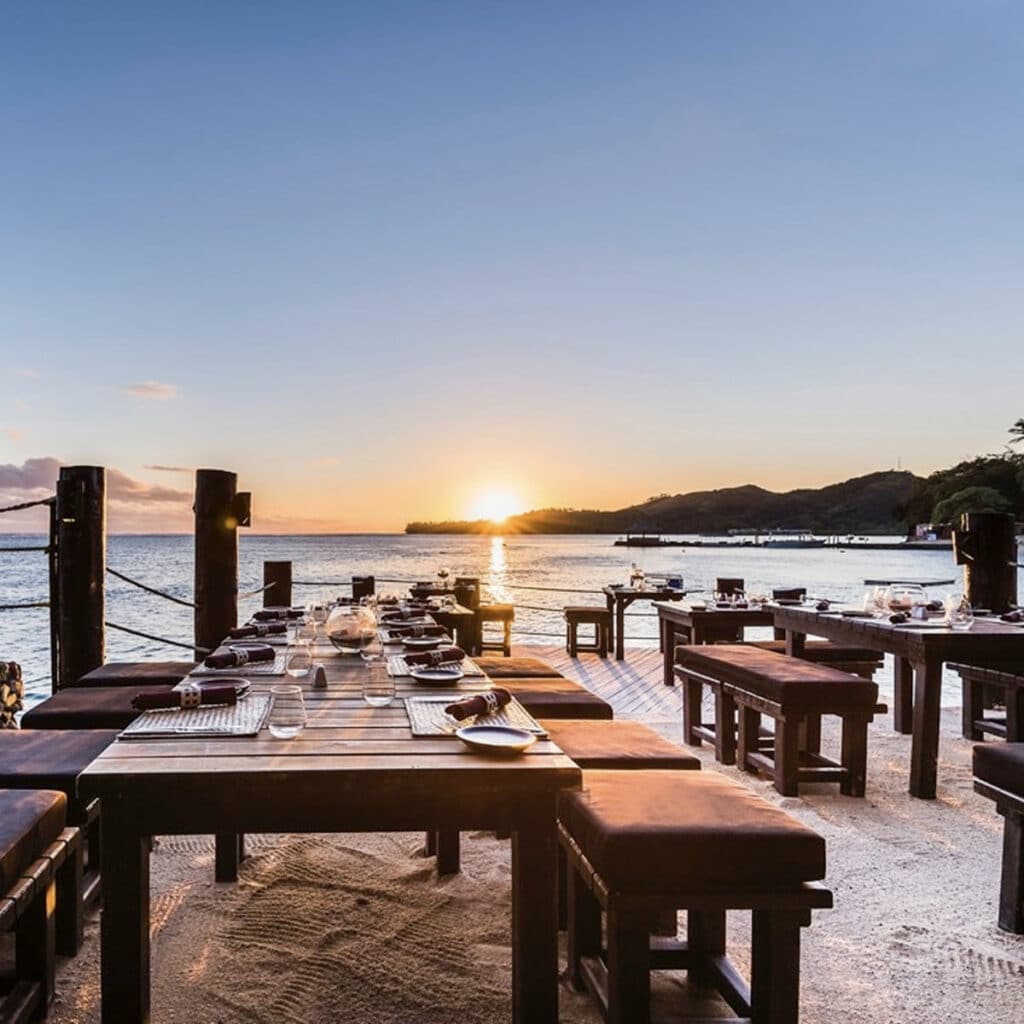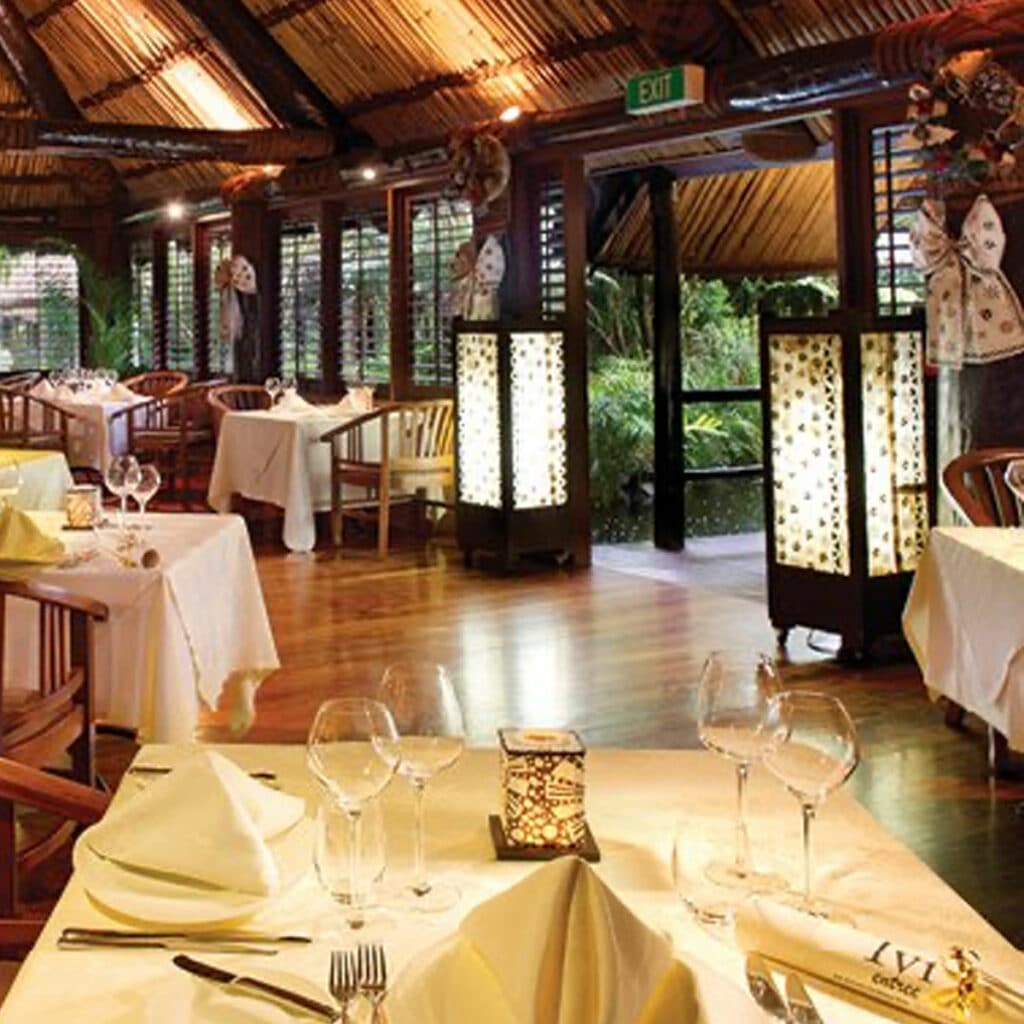 Ivi at Outrigger Fiji Beach Resort
Adjacent to its namesake 100 year old Ivi tree, this adults only fine dining restaurant has been winning awards for years. Located at the Outrigger on the Lagoon Fiji Resort, the food is outstanding and service impeccable. While it's not cheap, its definitely worth it for a special occasion, or if you want to treat yourself to a fine dining experience.
Navo at InterContinental Fiji Resort and Spa
This specialty dining restaurant features contemporary cuisine inspired by the sea and an extensive range of new and old world wines. Be tempted by an array of the finest creations prepared in the glass-walled show kitchen at one of the best restaurants in Fiji.
Due to the refined nature of Navo, you must adhere to a smart casual dress code.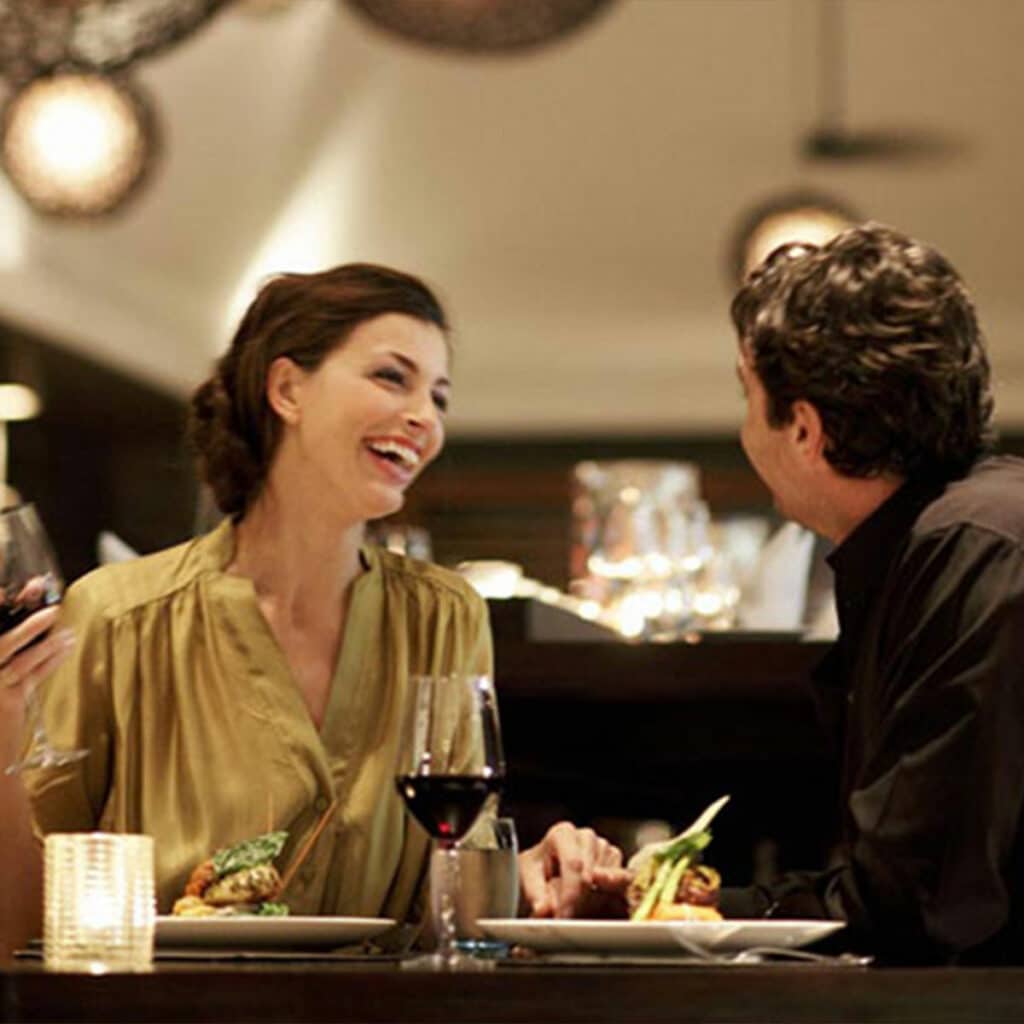 ...One Rubgy game at a time!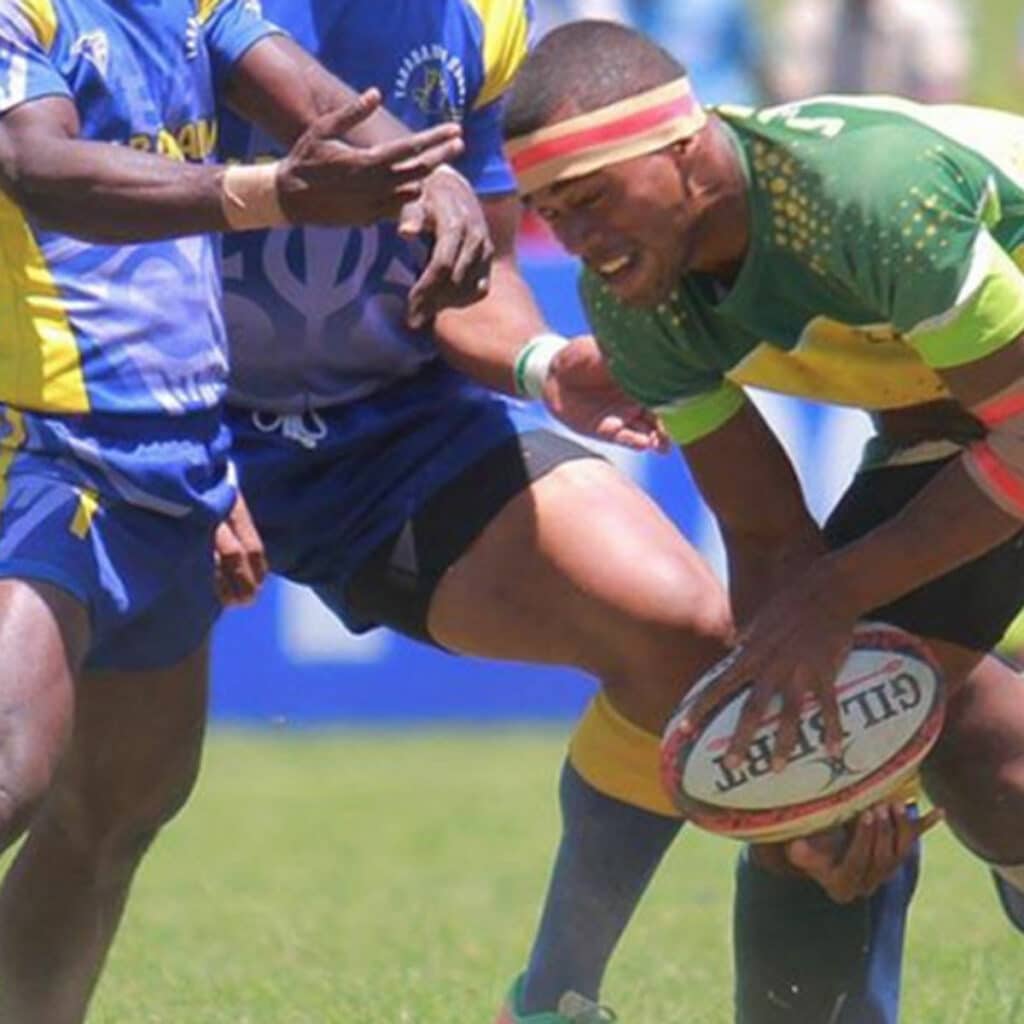 Rugby is Fiji's passion. In every village children learn to play rugby from the time they can first walk. To experience the real Fiji try to find a local village oval on a Sunday and watch the local teams battle it out, amongst some very enthusiastic spectators. You don't need to be a huge Rugby fan, but will feel most welcome and quickly get absorbed by the excitement.
For the more serious Rugby enthusiast, the Coral Coast Sevens came to life in 2010, as a way of combining two great assets of Fiji – Rugby Sevens and the Coral Coast. The first year was staged as a local tournament only, aiming to prove the validity of the tournament and showcase the wonderful talent that exists in Fiji.
Now driven by the Coral Coast Hotel Association, each year's tournament is bigger than the year before. With more & more prize money up for grabs the stakes are now much higher.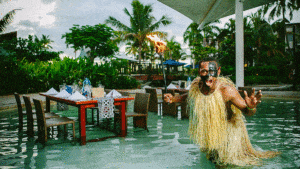 Radisson Blu is a vibrant, dynamic, family friendly beachfront resort that has flexible accommodation options to suit both couples and families of all sizes
See this Holiday »
This popular 4 star resort offers a wonderful variety of dining options, guest activities and one of the best non tidal beaches on the Coral Coast, making it ideal to snorkel directly off shore at any time.
See this Holiday »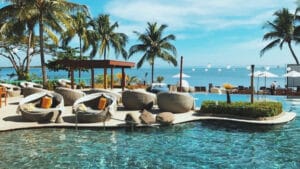 Following the completion of its F$50M refurbishment, the Sofitel Fiji Resort & Spa now offers one of the most luxurious resort experiences on Viti Levu, complete with a chic Beach Club for adults, and one for children.
See this Holiday »